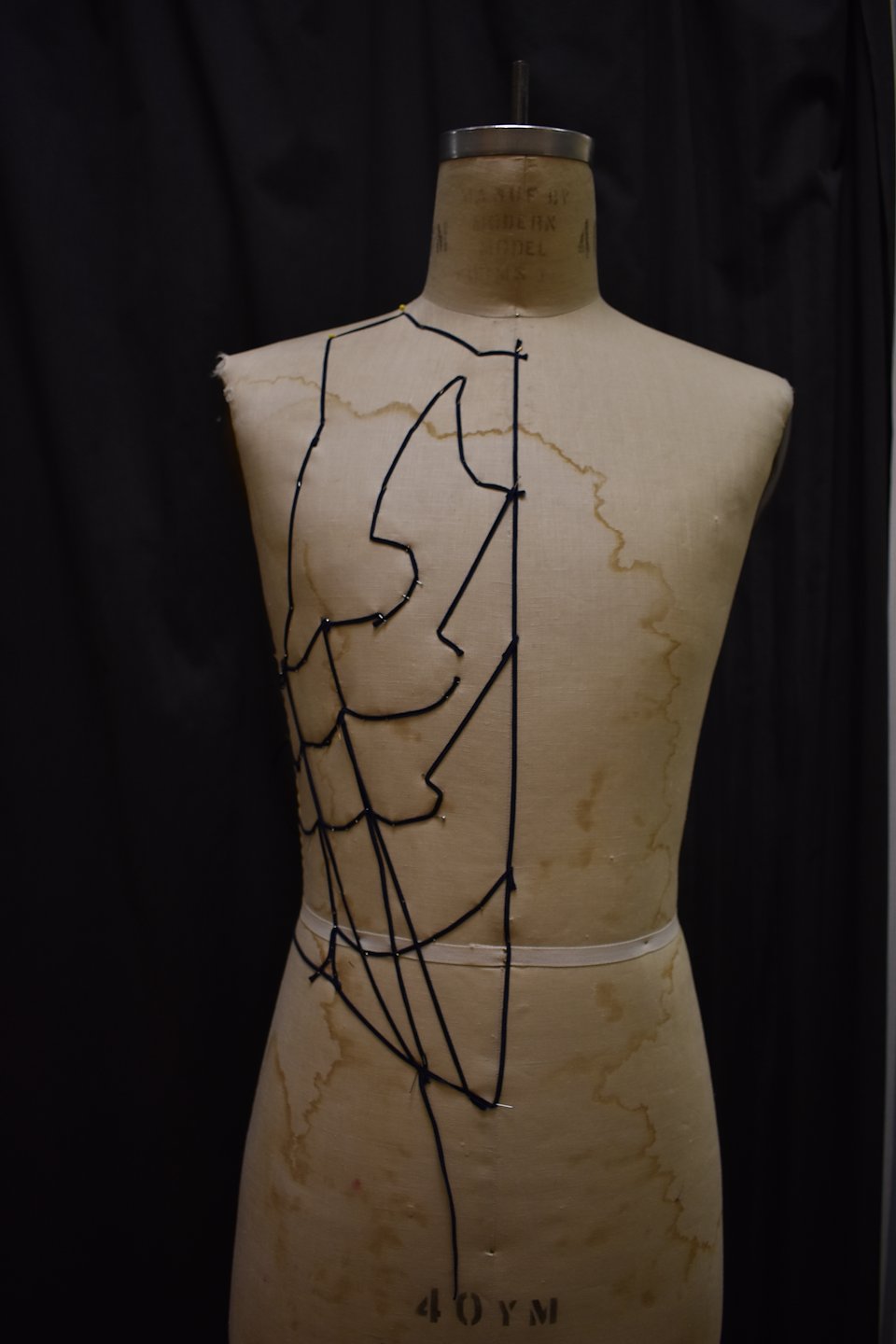 I drew the style lines and outline of each layer with twill then draped a pattern in muslin.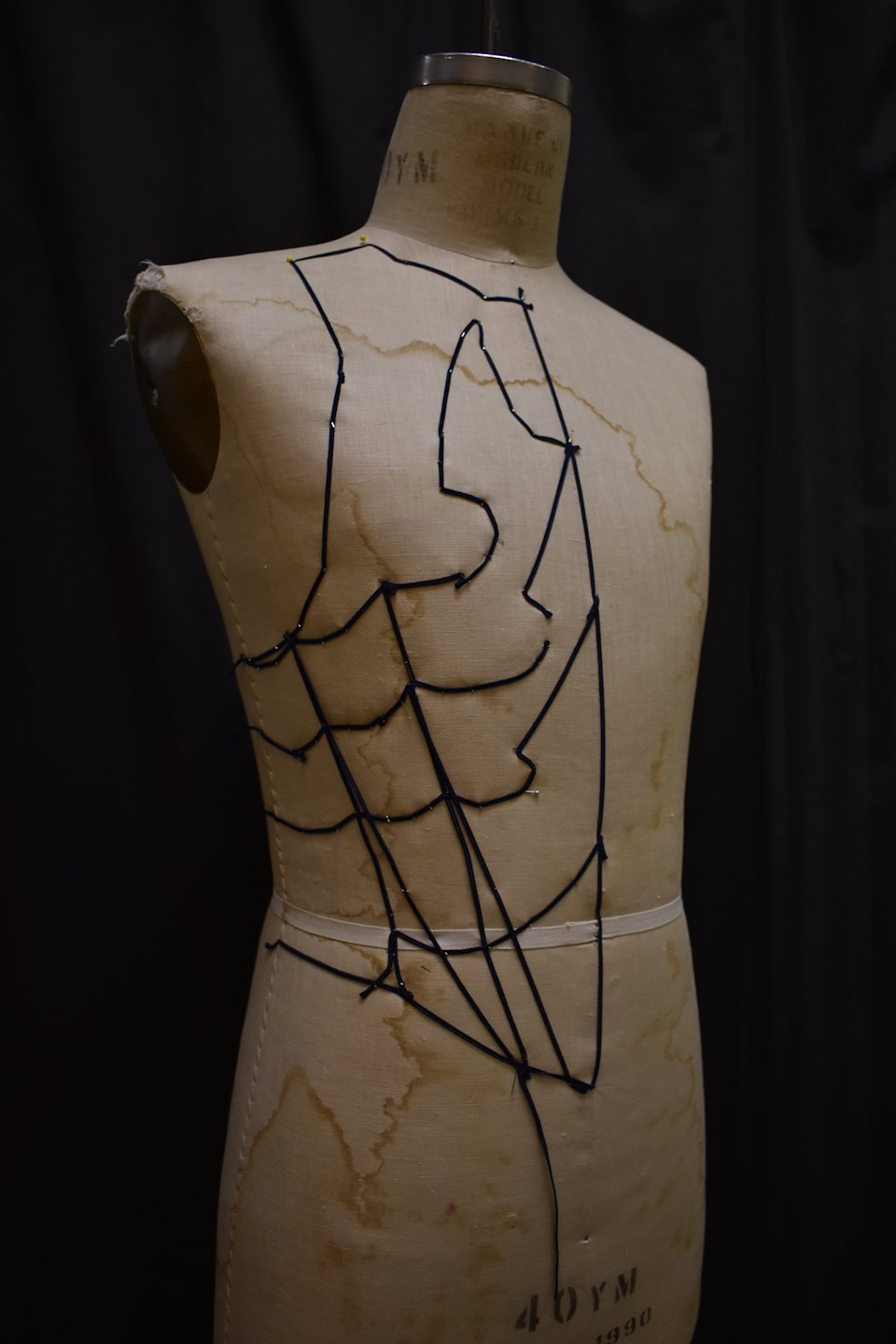 I developed the paper pattern by then adding approximately 1/8" of additional width to each layer. This allowed for the increasing thickness of the piece due to the layers of felt.
I zig-zagged millinery wire to the entire edge of every layer.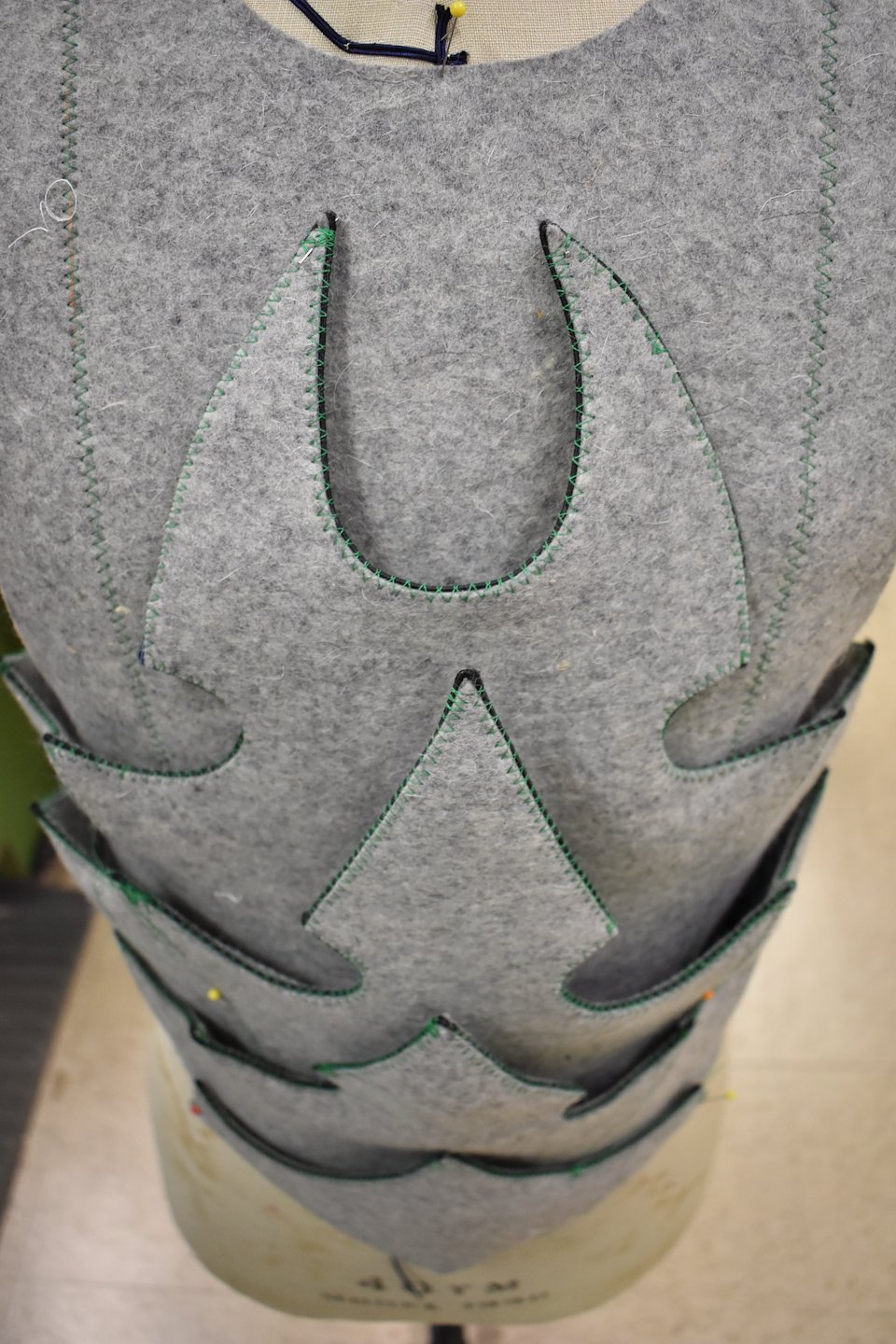 The additional width I added to each successive layer also facilitated the flair away from the body on each of the points.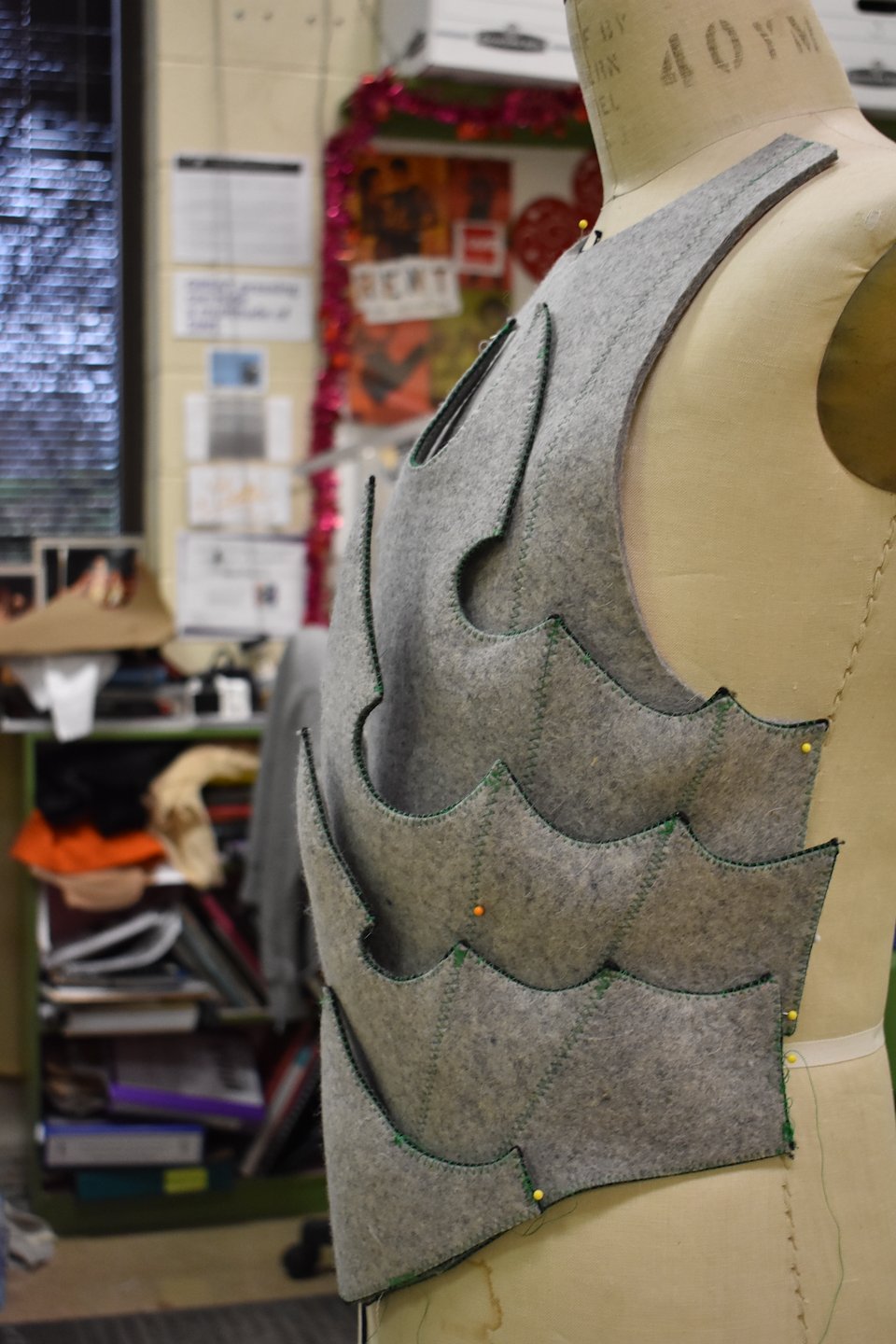 The lines descending from each of the points on the side are also wired. This provided dimensionality for paint and increased stability in the next steps.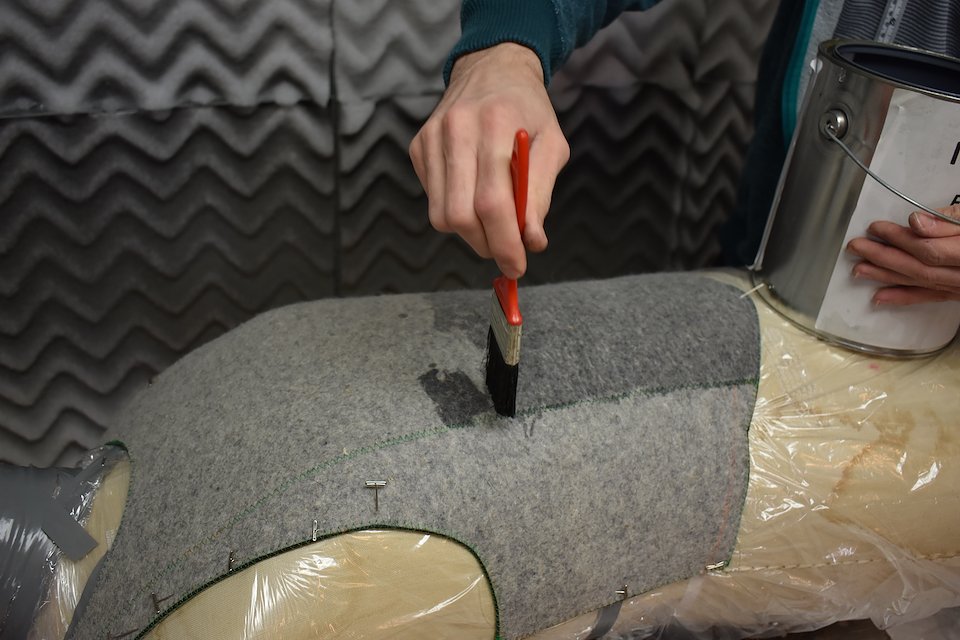 Each layer of the breastplate is sized with milliner hat sizing. I applied several layers, concentrating on stress points and seams.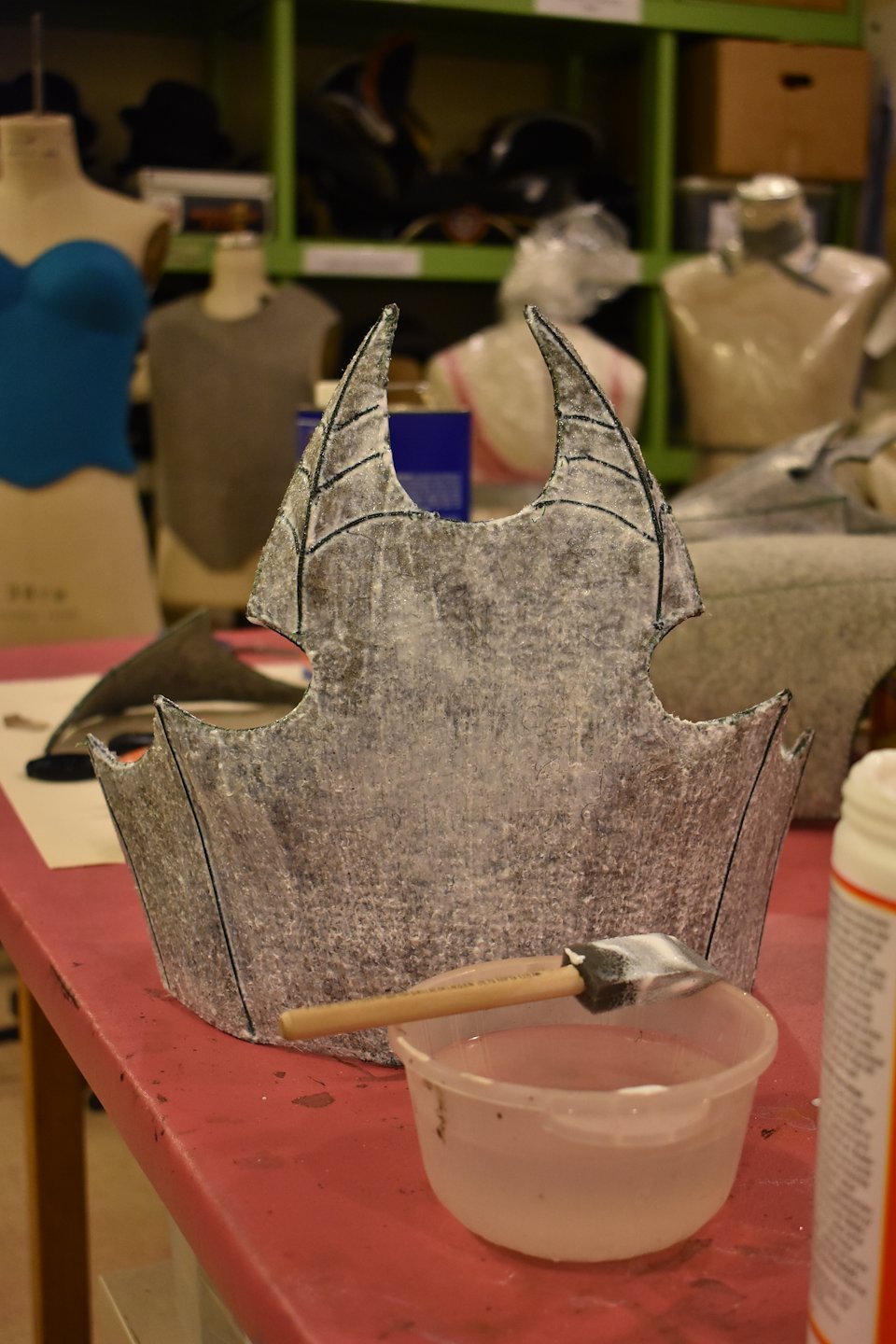 I decided to add additional wire detailing to the top of this piece. Each layer was coated twice in mod podge, lightly sanded, coated again, then sanded smooth.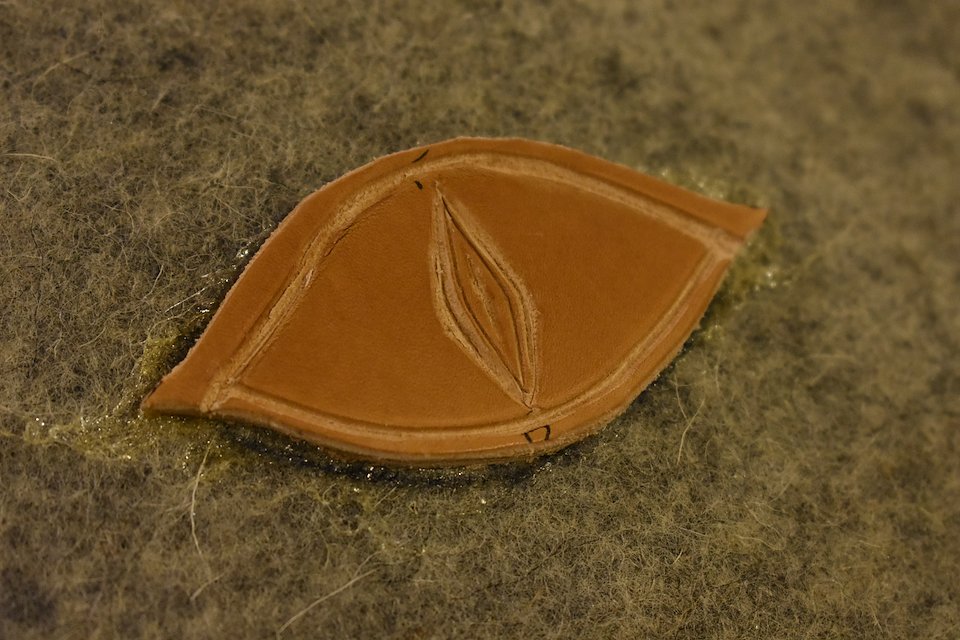 The eye detail is a piece of tooled leather, barge cemented to the felt and sealed with mod podge.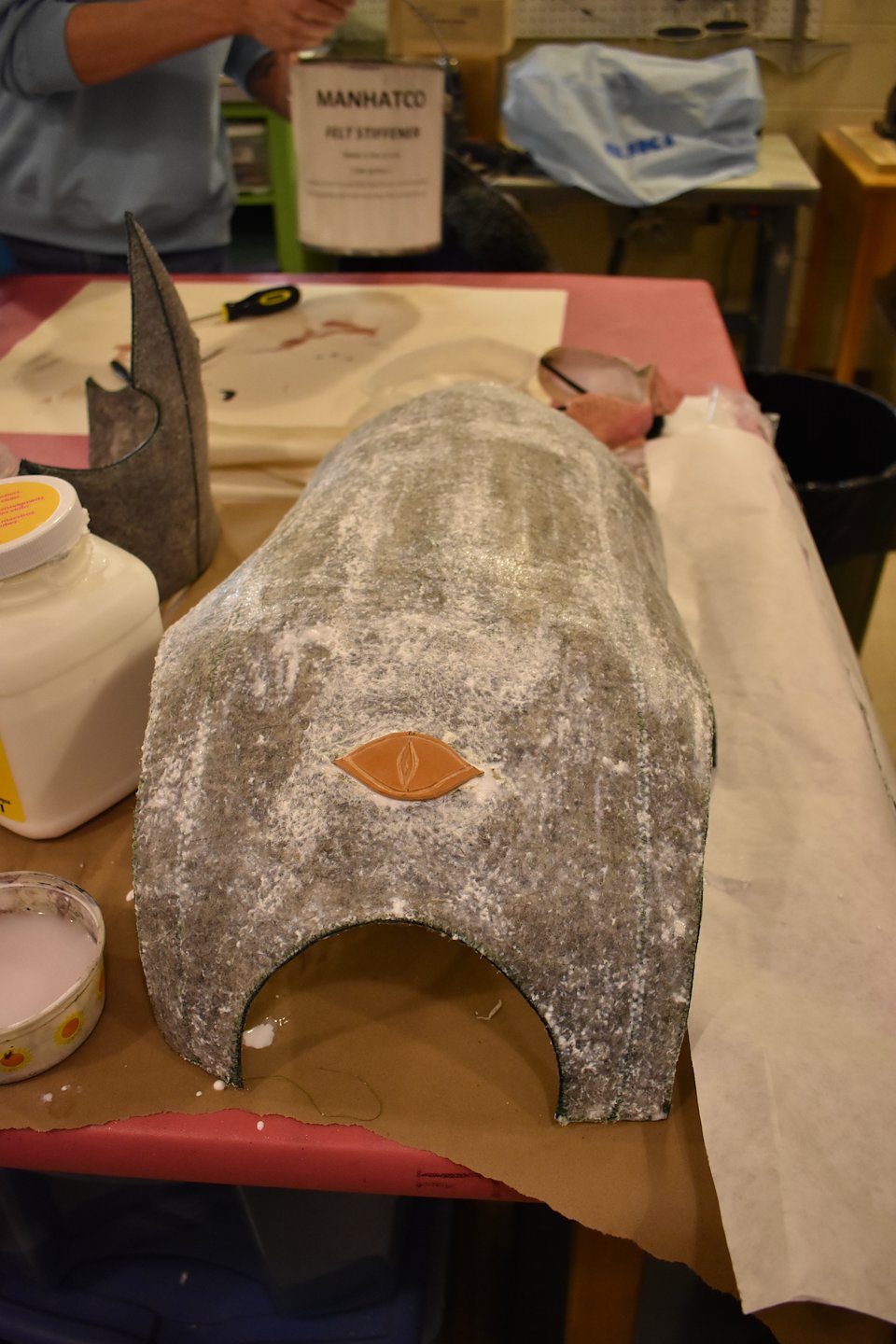 Here is the base breastplate layer with its final later of mod podge drying.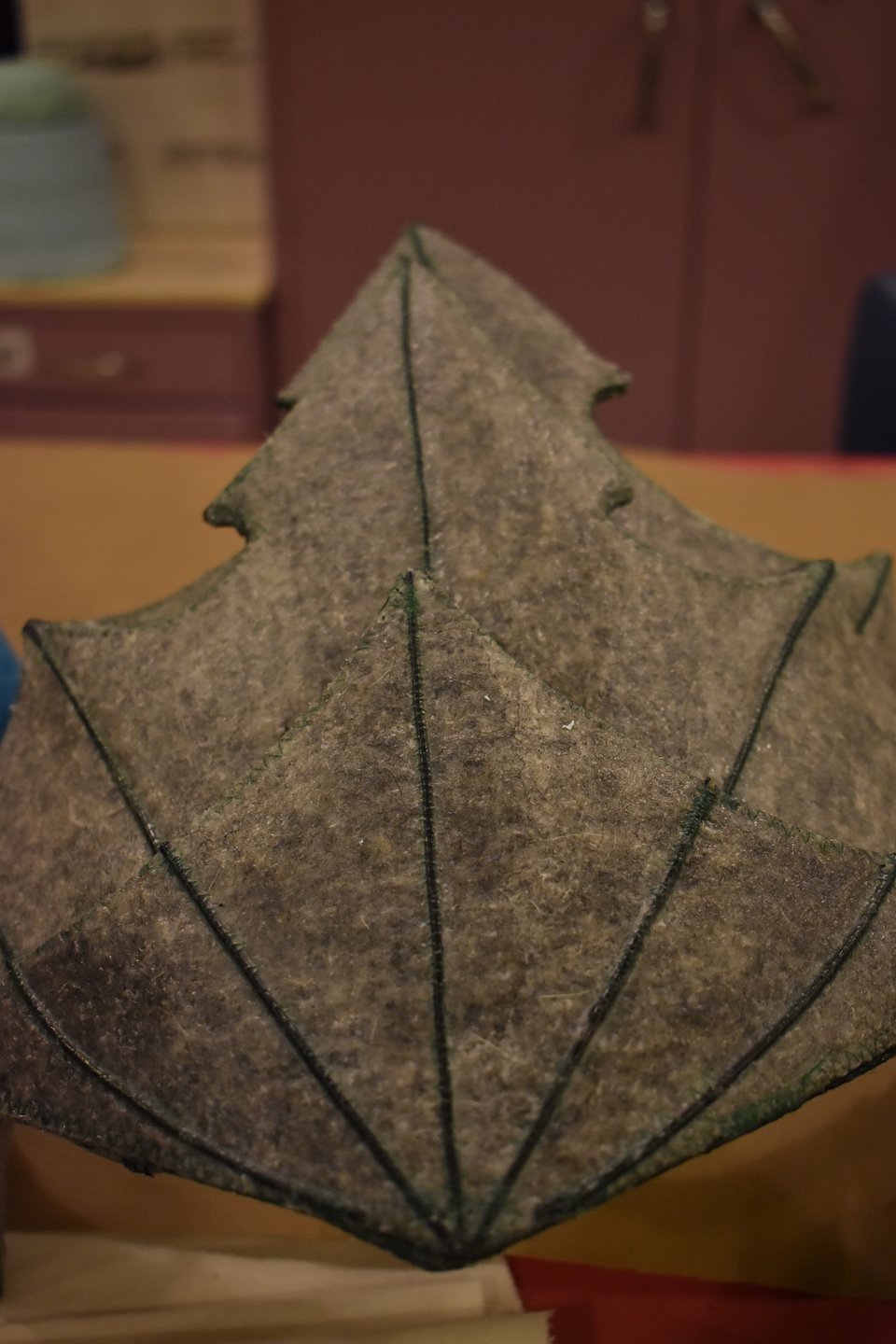 The sanded pieces were by no means perfectly smooth, but the worst of the felt texture was successfully overcome. The remaining irregularities and roughness actually accentuated the paint scheme.
Once sanded, each layer was given a thin coat of flexible filler primer (black). The rest is hand-painted with acrylics.
I did 2-3 layers of progressively lighter dry-brush layers, followed by a thick wash/stipple of thinned black. Then I did an additional 2 layers of dry-brushing followed by an even thinner wash of black.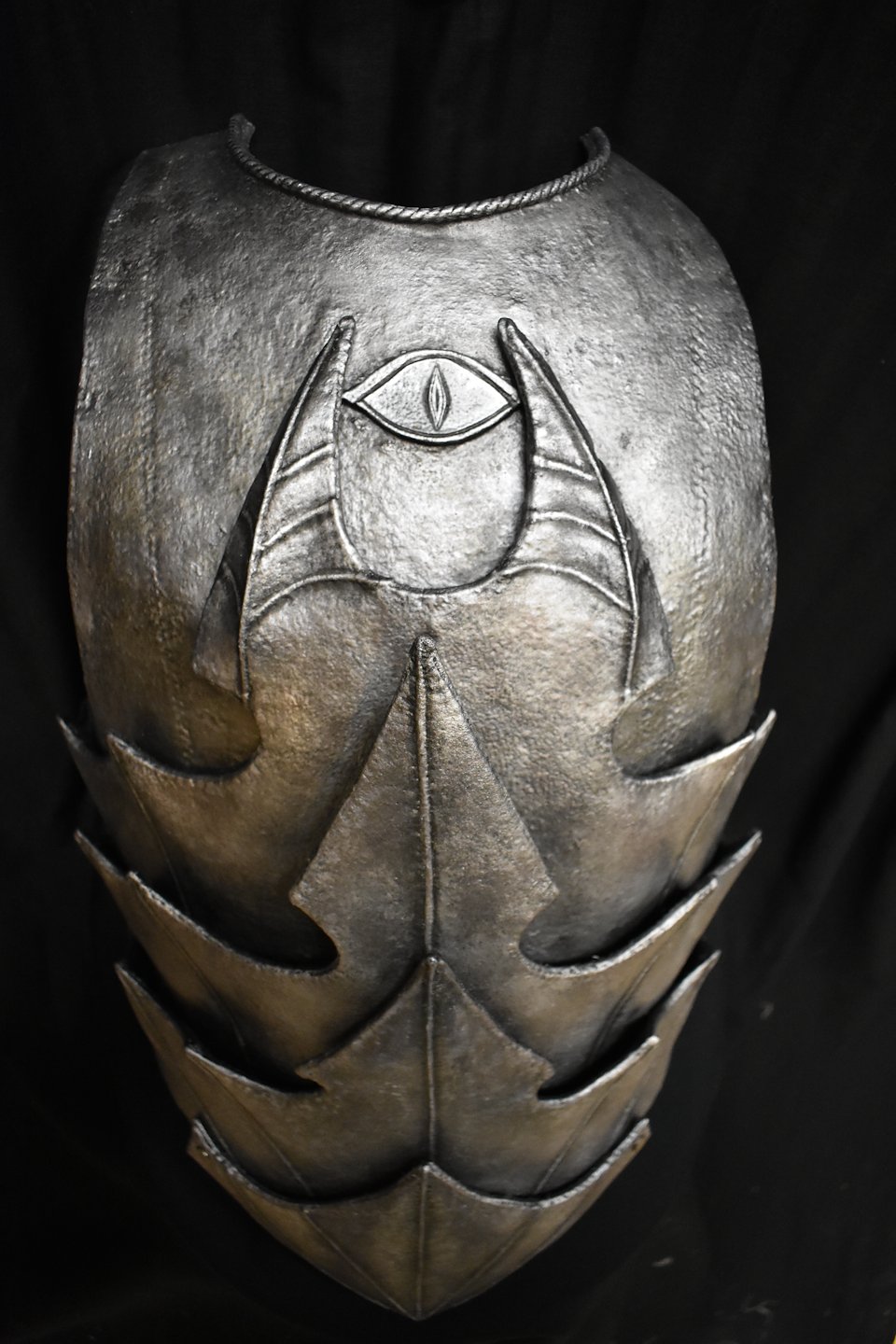 I picked out some of the recesses with solid black lines, particularly around the wiring of the second layer (around the eye) and the eye itself.
Witch-king Breastplate
This piece was done as a class project on creating armor for stage. It is based on the breastplate worn by the Witch-king in "The Lord of the Rings: The Return of the King." It is patterned to be articulated.
It is constructed of 3/16" industrial felt, millinery wire, chicago screws, mod podge, spray primer filler, and acrylic paint. In lieu of covering the felt with a smooth material, I explored a technique of finishing that produced very sturdy armor with a dimensional, pitted surface that serves the aesthetic of the inspiration piece from the film.
The process is time and labor-intensive, yet produces worthwhile results. Smaller-scale projects are better suited for this finishing method.