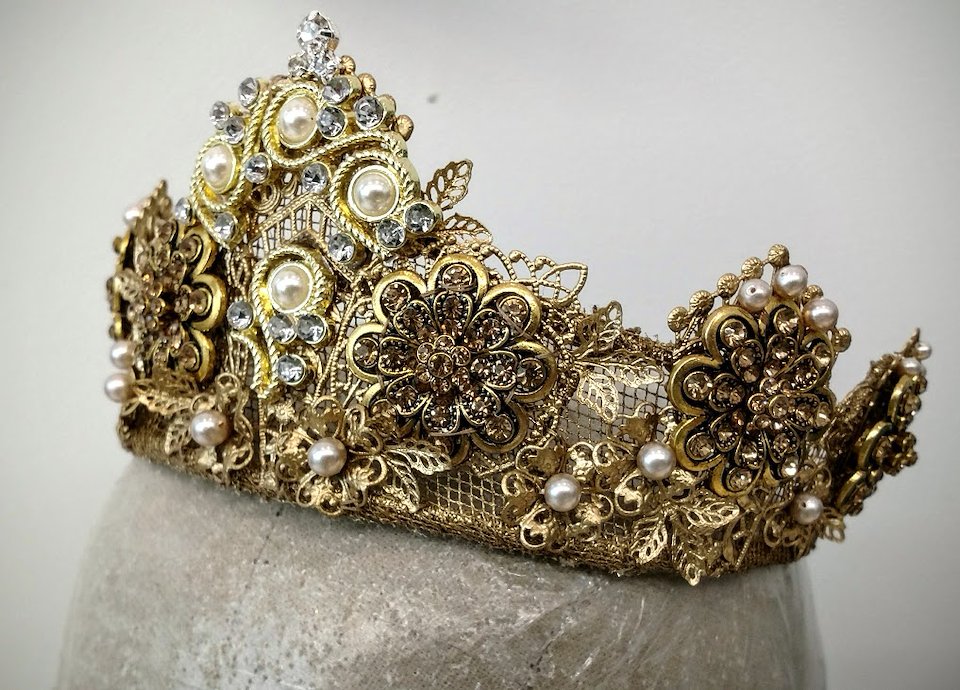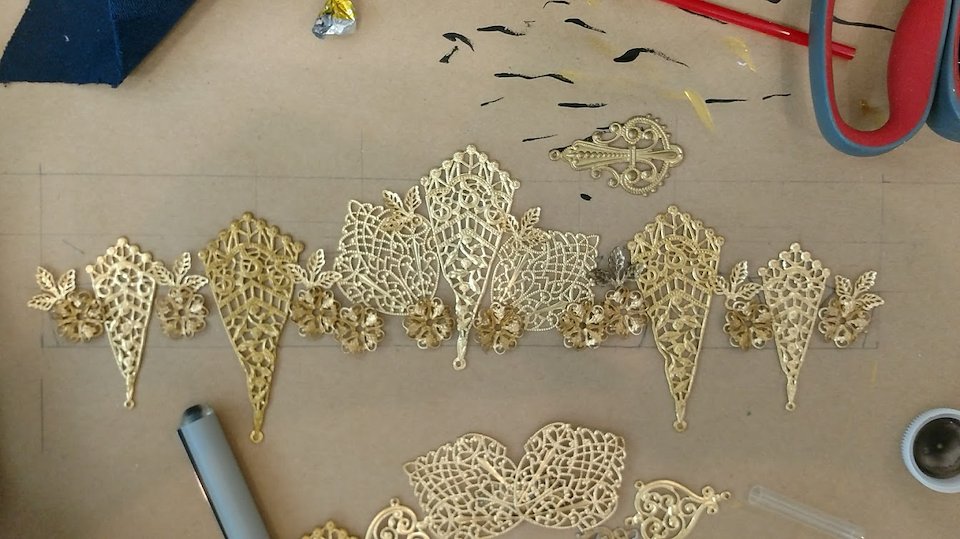 the findings laid out on top of the drawn pattern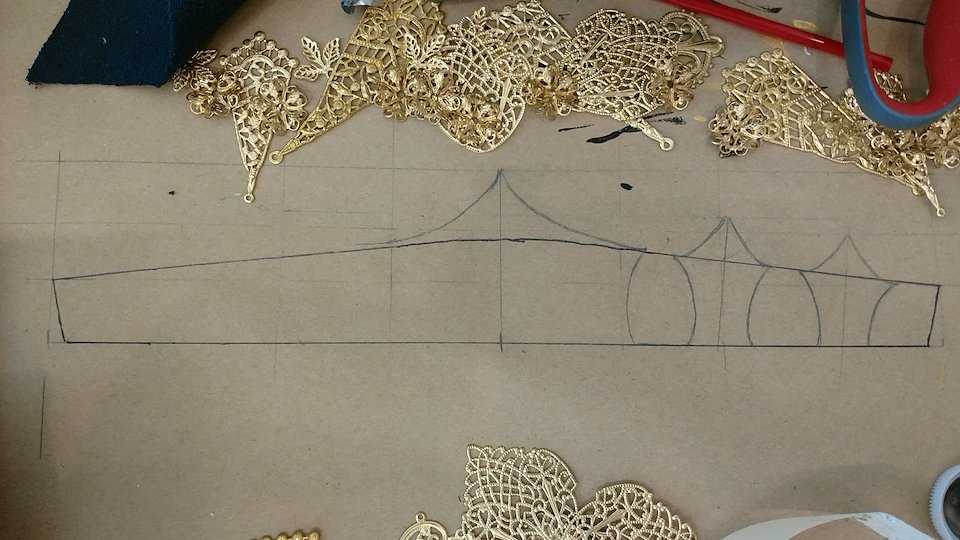 the pattern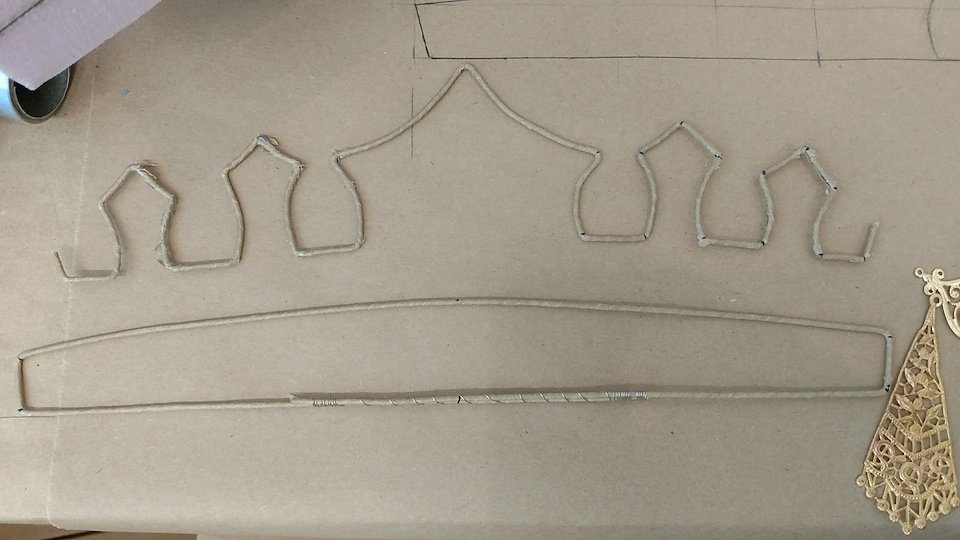 The base is constructed of a basic band shape with the more intricate frame secured via tie wire.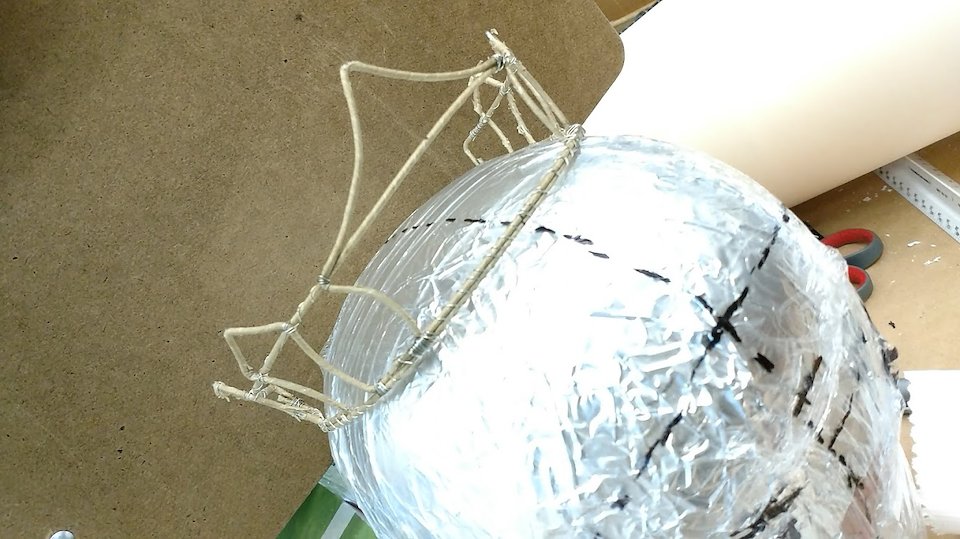 the wire frame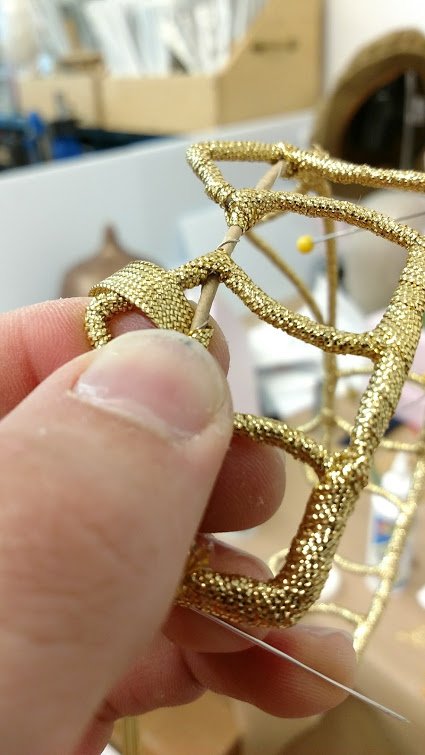 detail: wire wrapped in gold hercules braid
Gold netting was stretched over the frame and then the findings were stitched on.
I then spray painted the tiara to tone down the gold and make it look "richer."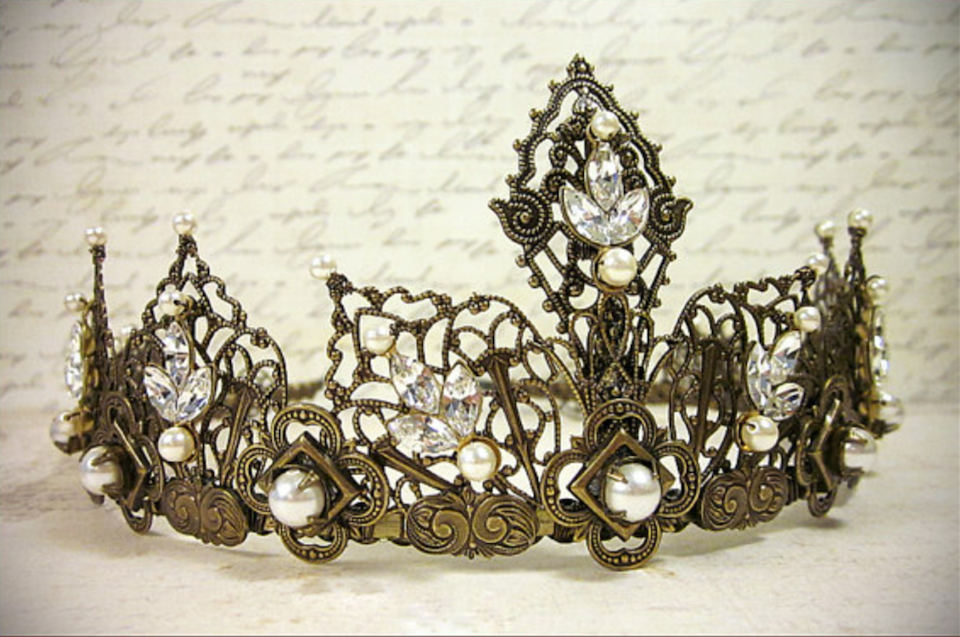 Elizabethan tiara I used as inspiration for the basic silhouette of Viola's tiara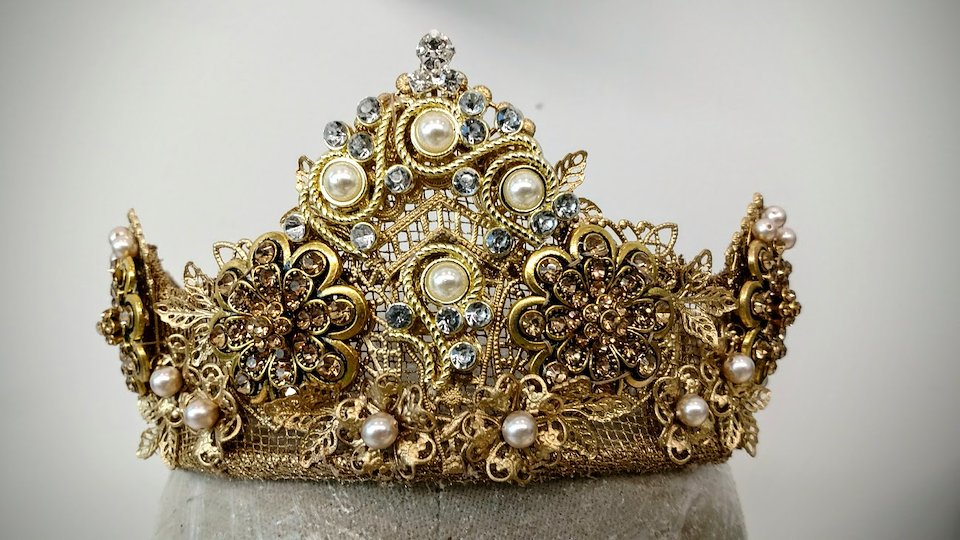 After I achieved the proper shades of gold, I attached the jewels and set pearls in the centers of all the metal flower findings.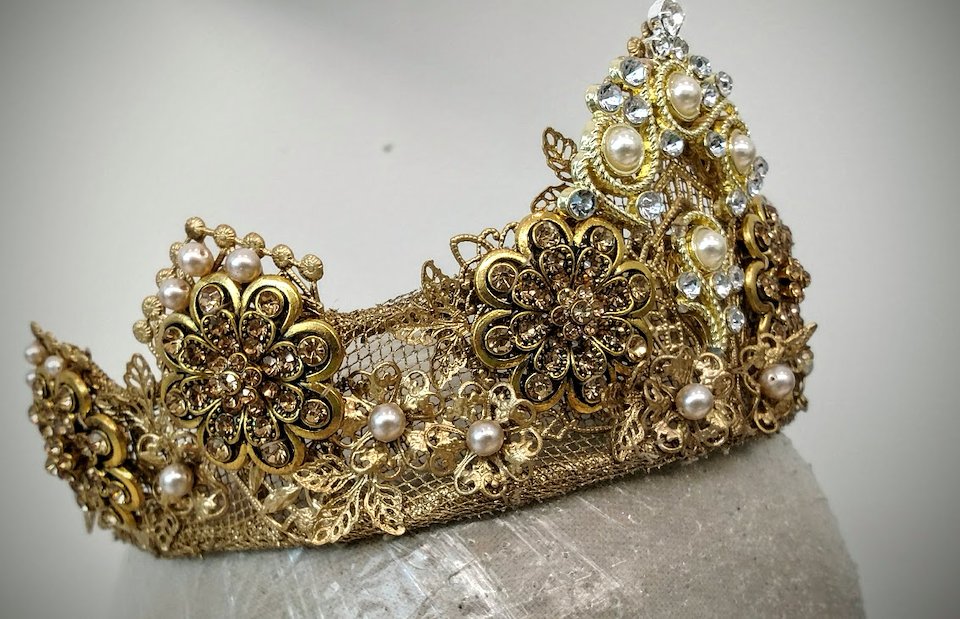 detail: side
Viola De Lesseps Wedding Tiara
This is a wire-frame tiara covered in gold net with all findings and jewels attached individually.
The tiara was built for the Utah Shakespeare Festival's 2017 summer production of "Shakespeare in Love," and was for Viola De Lessep's wedding costume. The costume design is by Bill Black.
| | |
| --- | --- |
| Role | Patterned and built |
| For | "Shakespeare in Love" – Utah Shakespeare Festival, Costume Design: Bill Black |