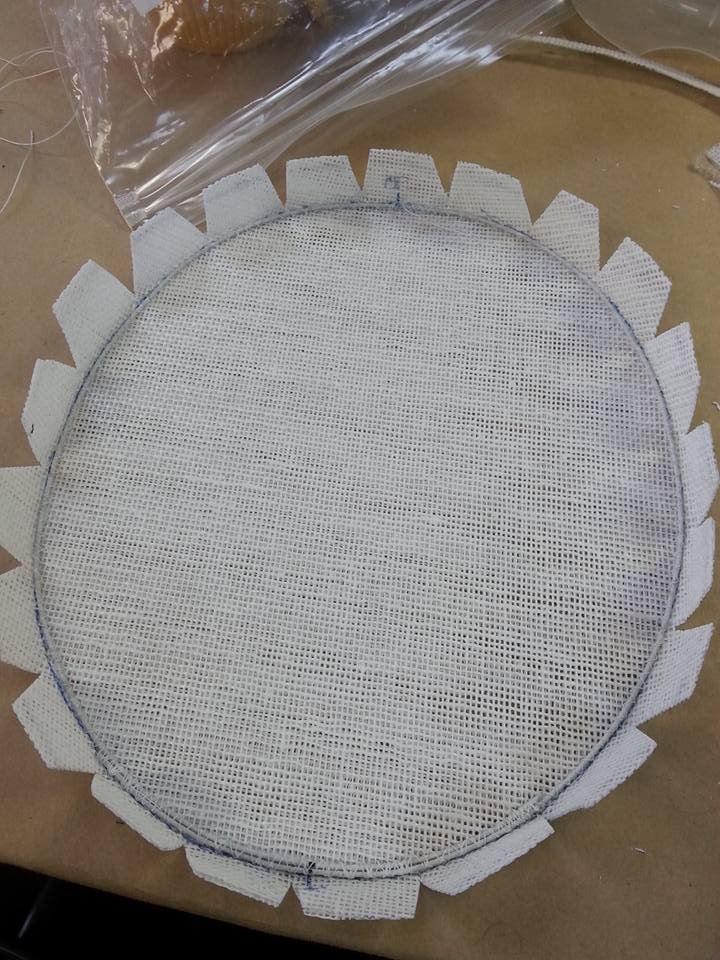 The tip is two layers of buckram fused with stitch witch. It is wired.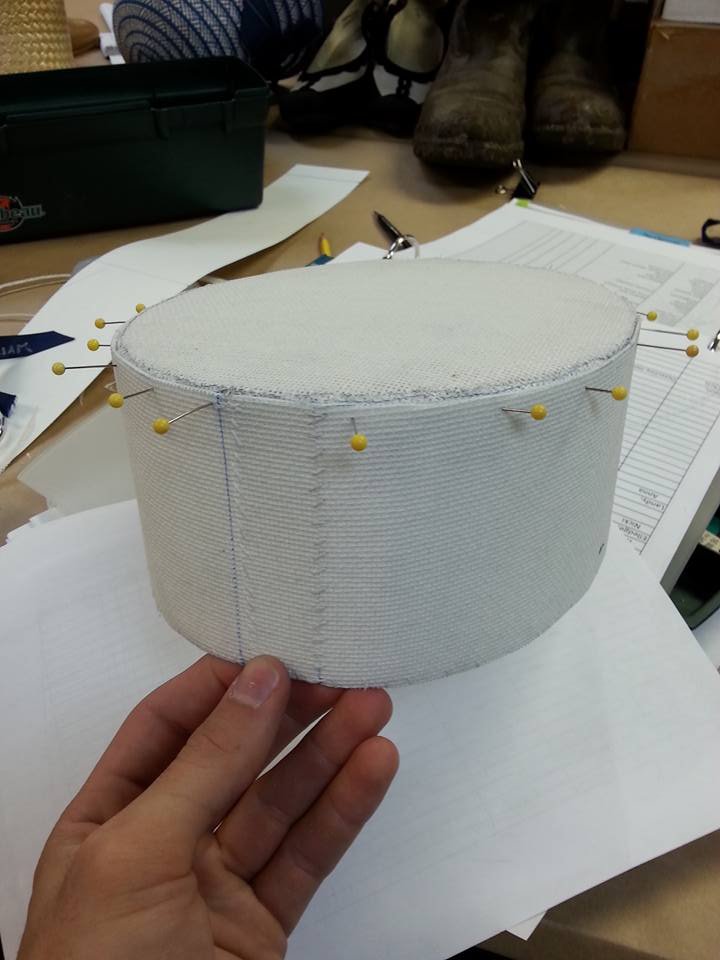 The rise is also two layers of fused buckram. The tip is stab stitched to the rise with hymark.
The lining of the tip is stitched through to the outside of the tip.
The hat was then mulled in ice wool.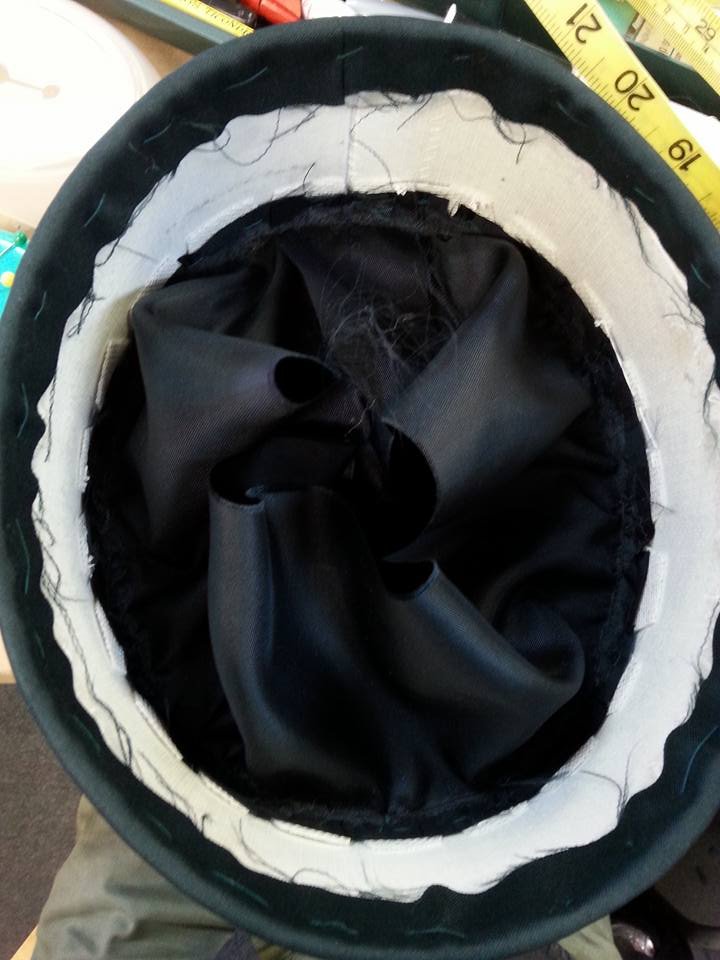 The lining of the rise was cut with seam allowance at top and bottom, and half an inch longer than the circumference of the hat. I stitched it to the tip with the seam allowance toward the sides of the hat. The end result is a lining with no visible stitching (also, a lining that is not a drawstring!).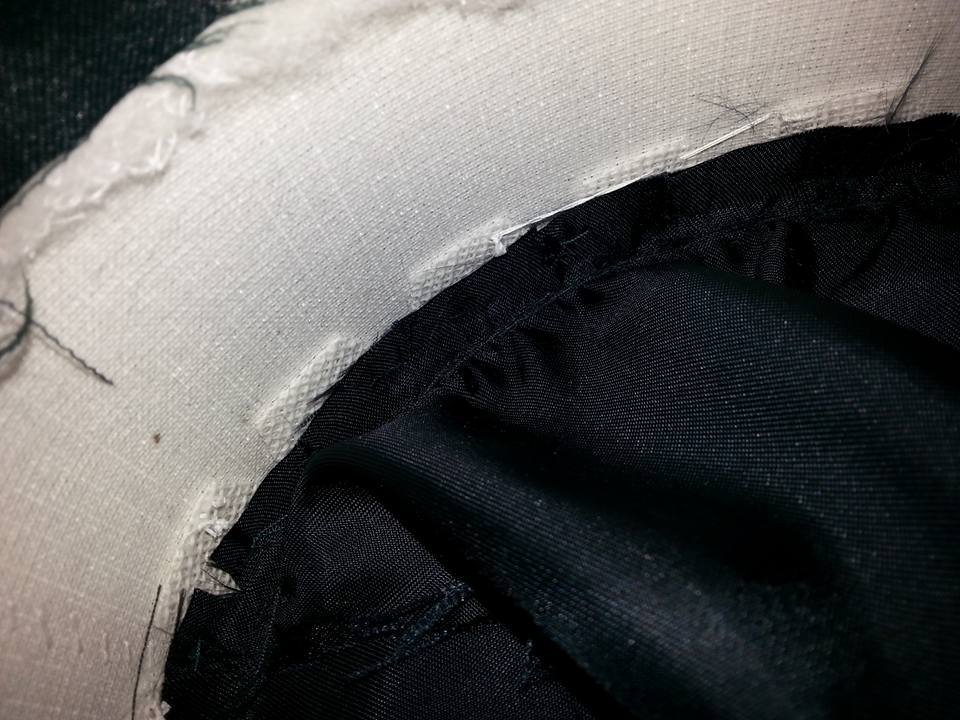 Detail: seam allowance of the lining, facing the outside of the hat.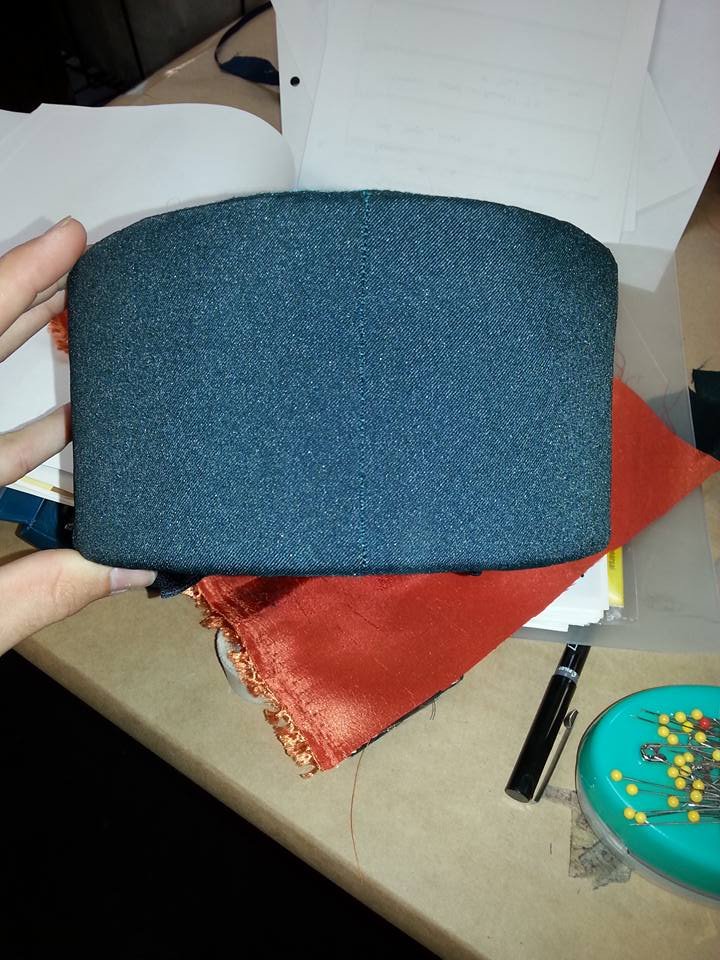 The entire hat was then covered in green fabric to match the bell-hop jacket. The tip was stitched first, and then the rise was slip-stitched along the top.
I then covered the tip and the top half of the rise with orange taffeta, again slip-stitching along the top edge. The reason the green was applied was to provide extra "padding" between the taffeta and the buckram base.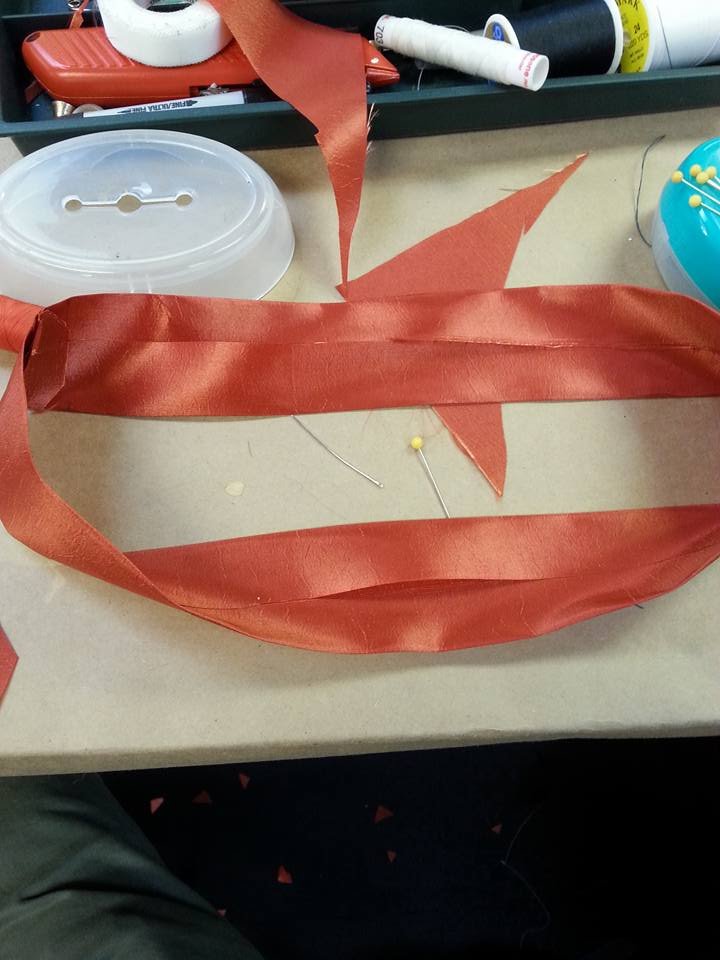 Detail: taffeta covering for the top half of the rise.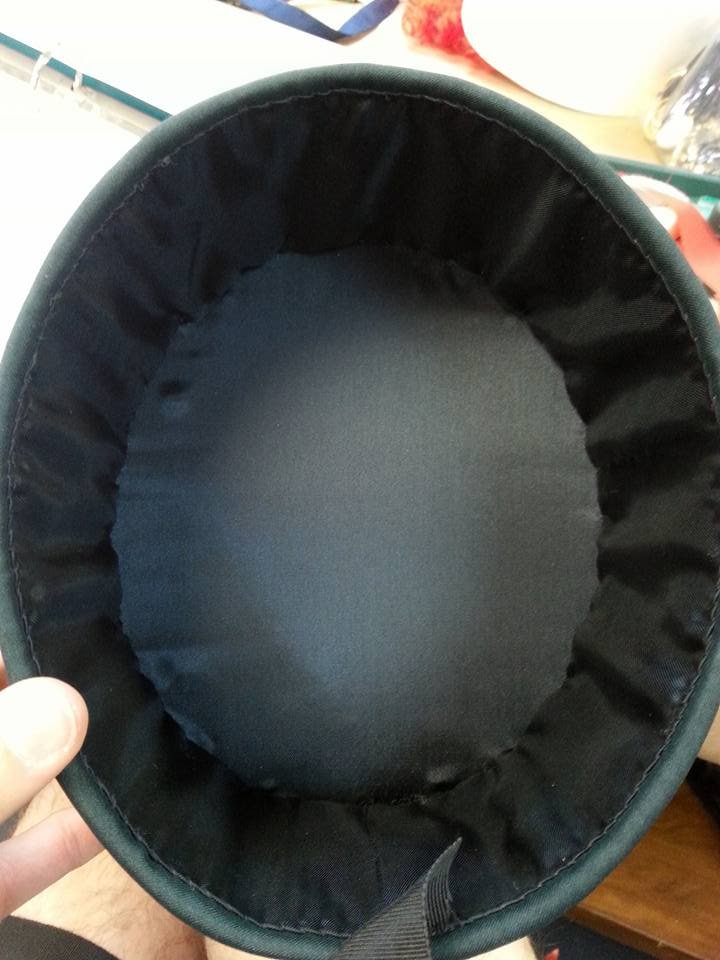 The lining was then whip stitched (seam allowance folded under) about 1/8" up from the bottom edge of the hat, just above the wire.
Jamison's Bell-hop Hat
This hat is being made for Jamison in the Utah Shakespeare Festival's production of "The Cocoanuts," directing by Melissa Rain Anderson. The costume design is by Bill Black. It is a buckram base pillbox.