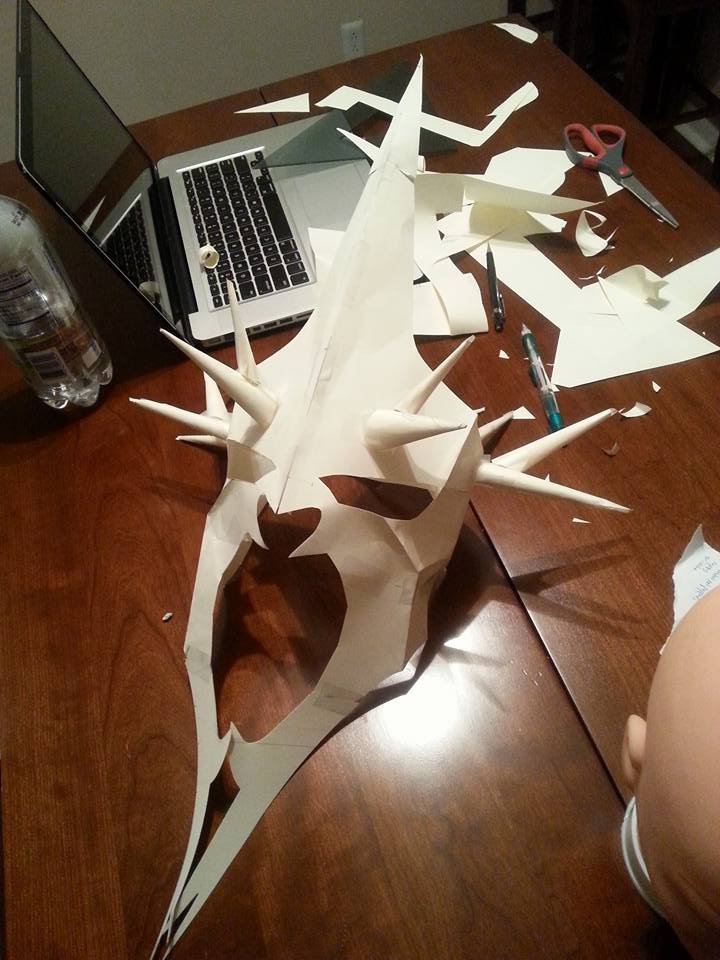 This is the paper pattern taped together to check proportions.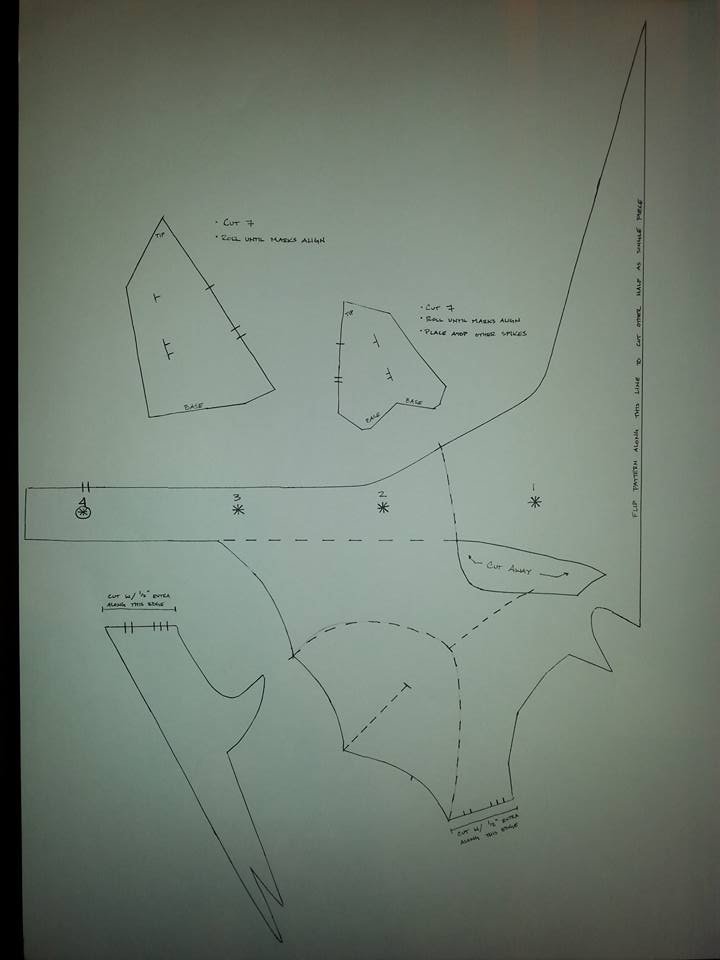 This is the final pattern I ended up using. The main portion of the mask is flipped on the center line and cut as one piece. The lower portion of the mask on either side is a separate piece– due to the angle of the "jaw" in 2D, the entire mask could not be cut as a single piece. Each spike is actually two spikes– the smaller spike atop the large spike is angled at the base so that it sits properly atop the spike attached to the band of the helmet.
Once the mask was shaped, I used spackling to create a sharp ridge at the center front of the mask. Once dry, I sanded it smooth.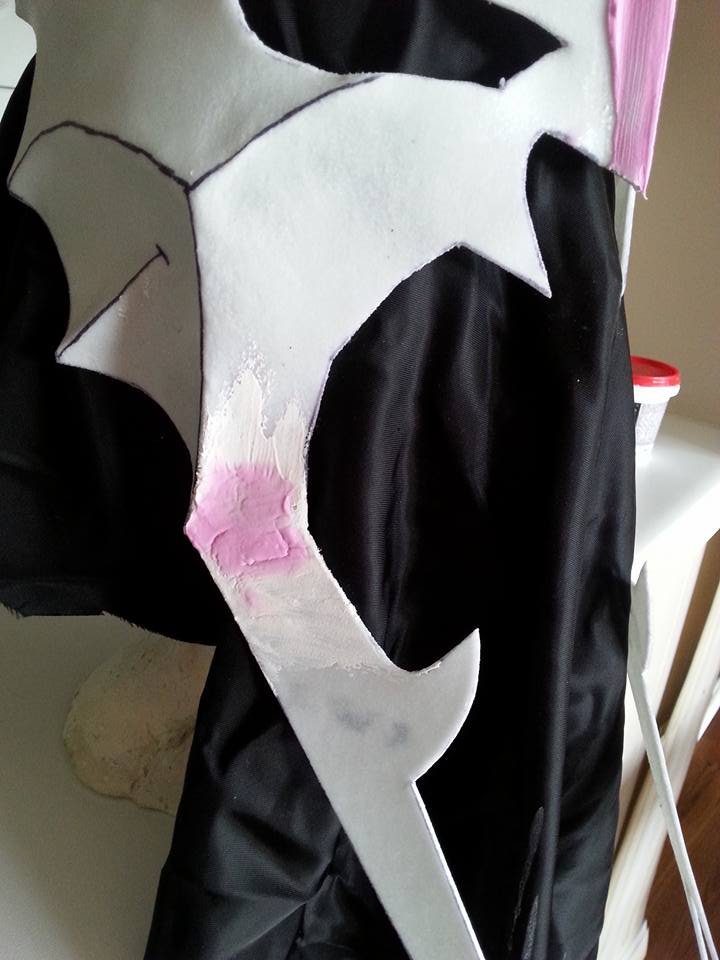 Once I had attached the lower portion of the jaw on either side, I smoothed the seam on top with spackling.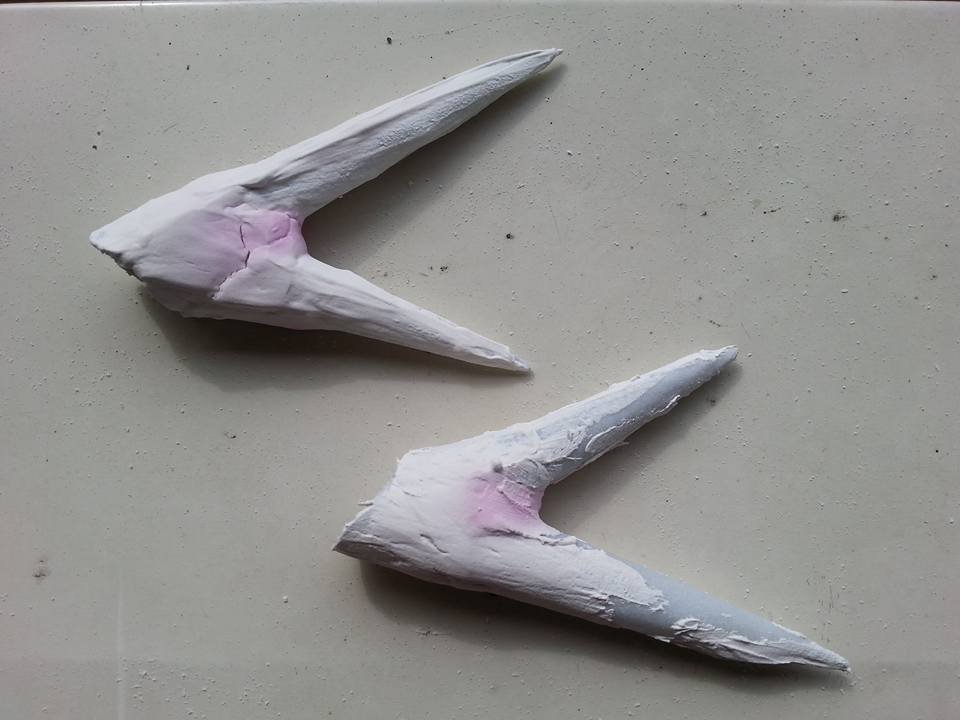 I attached the spikes to each other under heat, and then used spackling to build up the point of attachment and make the spikes look more solid (and metal-like).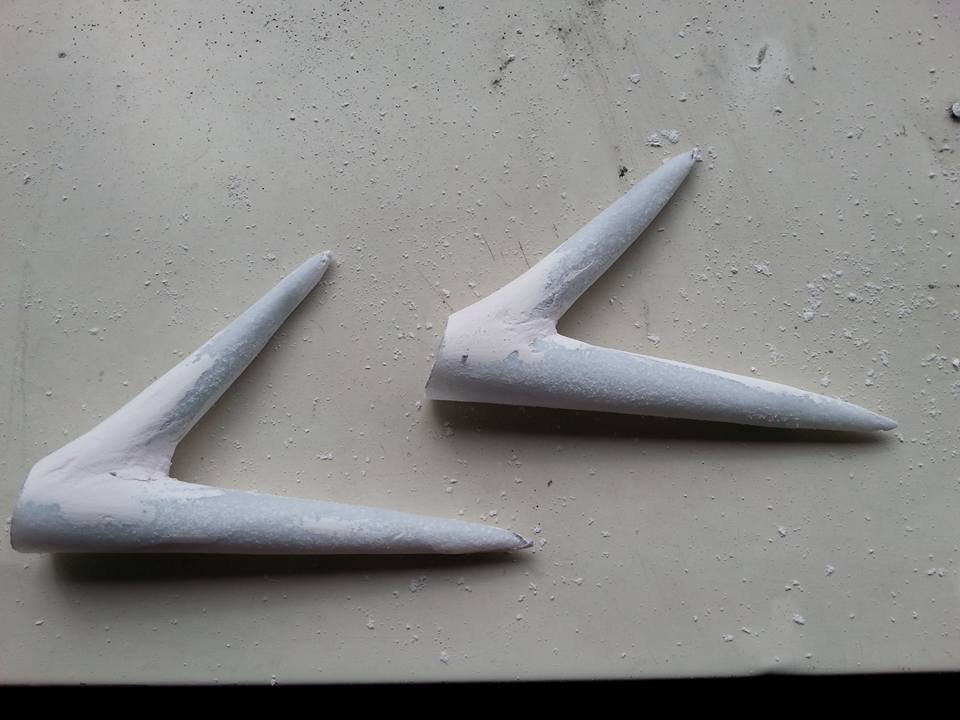 Here are two spikes after I sanded them down.
Comparison: Unsanded spikes next to spikes ready for attachment.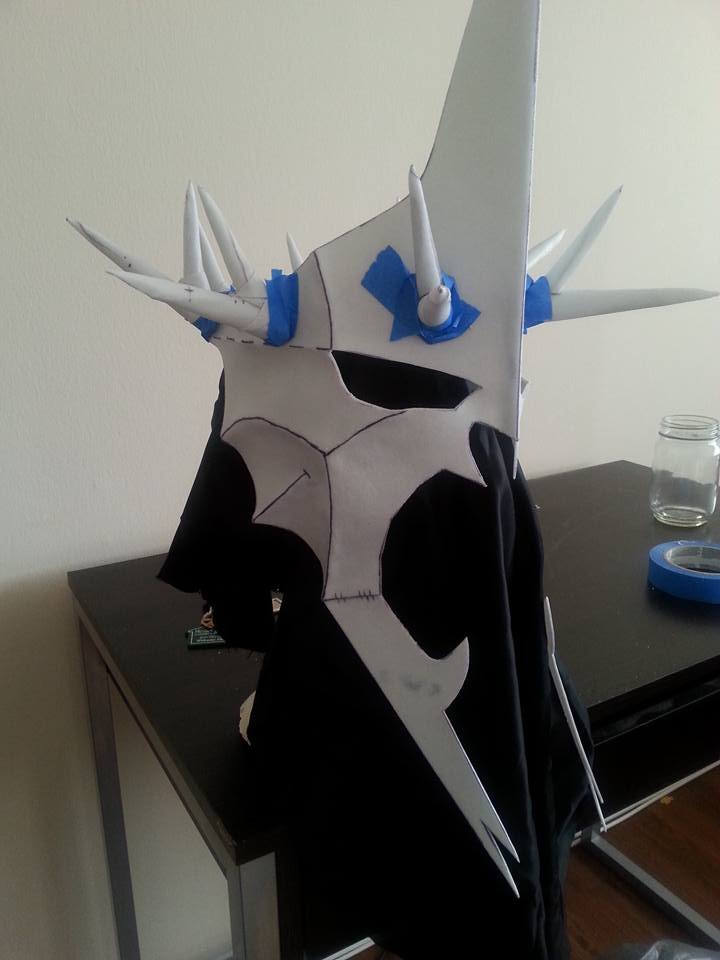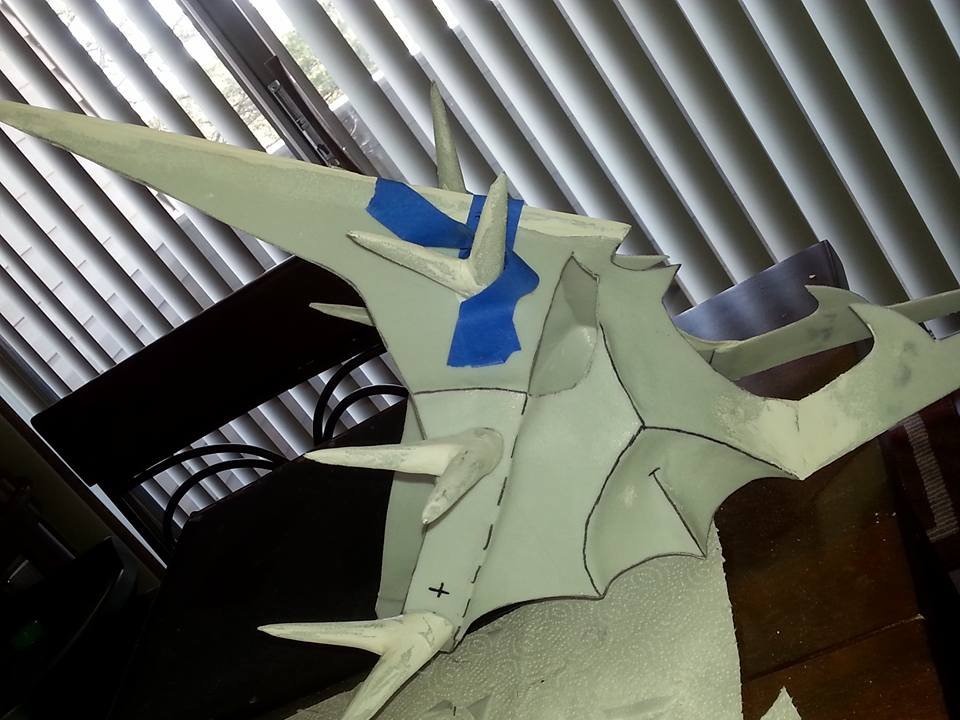 Once all the spikes were attached to the helm, I built up the bases with spackling that I then sanded. This gave the spikes a more crude, rustic look than having perfectly circular bases.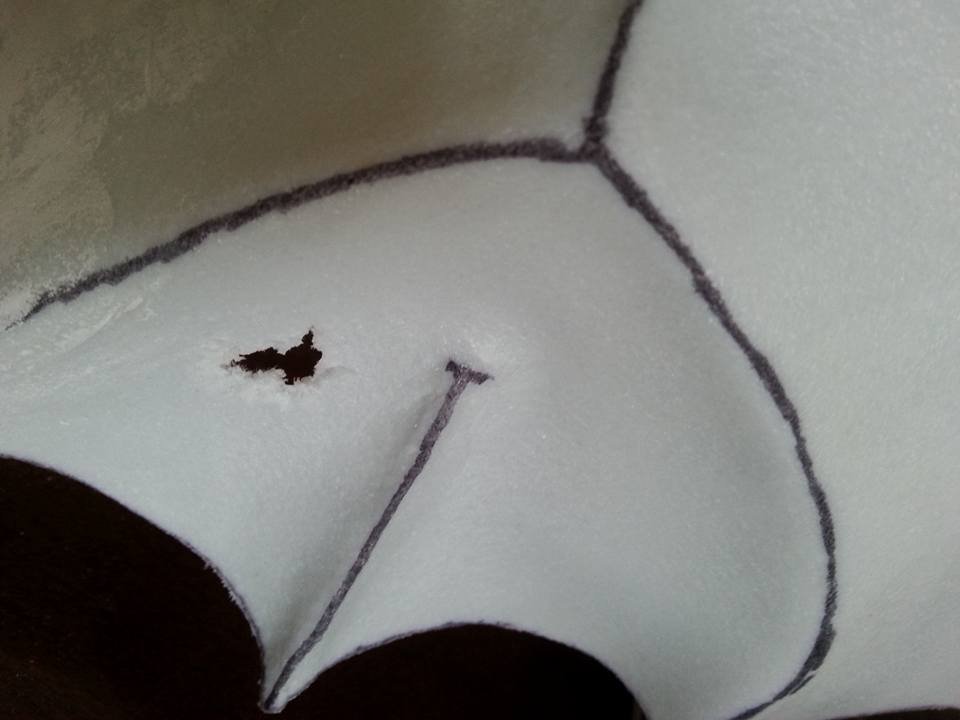 The movie piece had several distinct spots where the helm was rusted through, so I mimicked these spots by cutting jagged holes in the helm. I also roughed up several patches without going all the way through.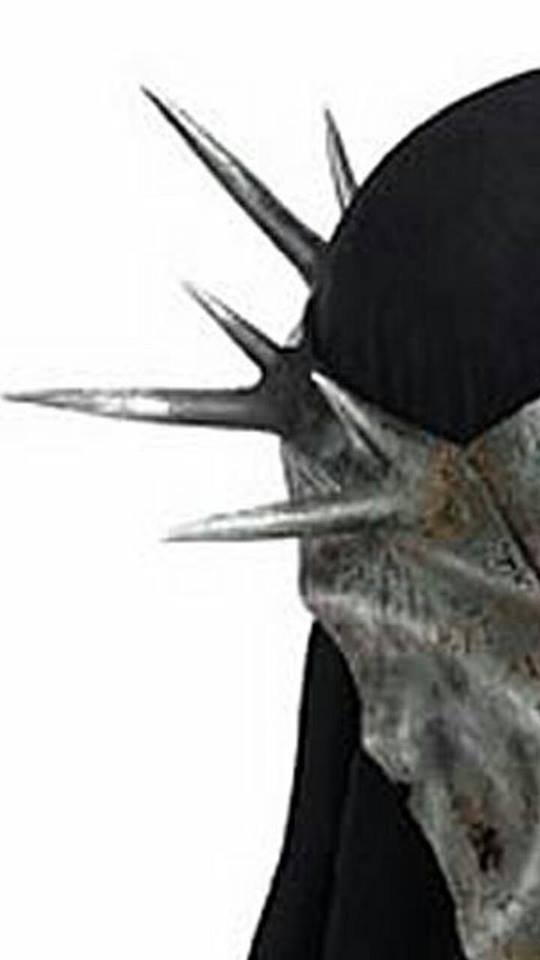 detail of a movie replica showing the spikes
I base-coated the helmet in matte black, then liberally dry-brushed the rust areas and low areas with a russet brown. I then applied several light dry brush layers of boltgun metal and finished by highlighting the edges, spike tips, and ridges with boltgun metal mixed with pearl white.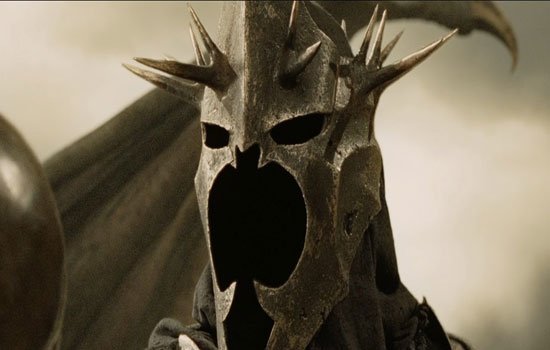 movie still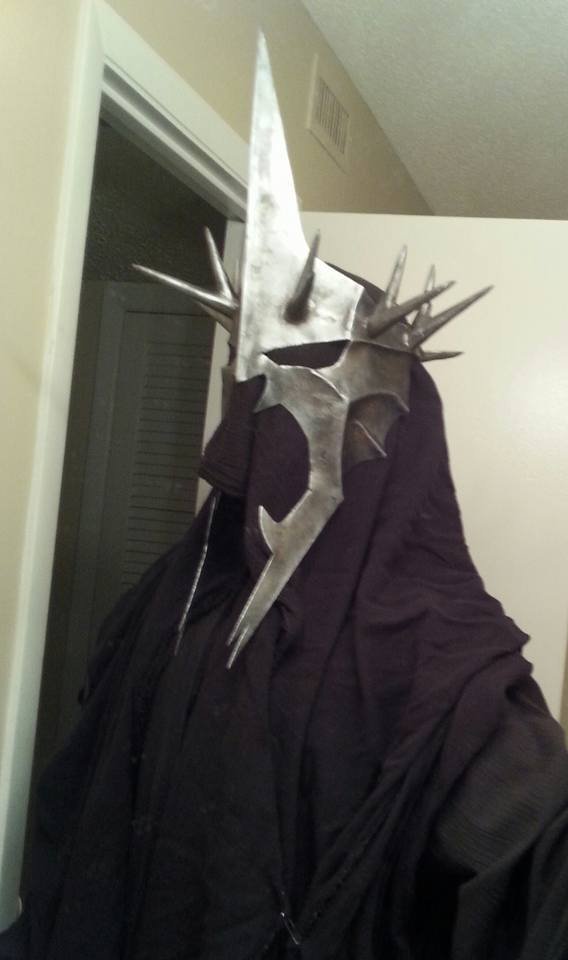 I narrowed the "jaw" portion and patterned it to angle away from the chest mores o than the movie version so that the mask would allow a larger range of motion when being worn.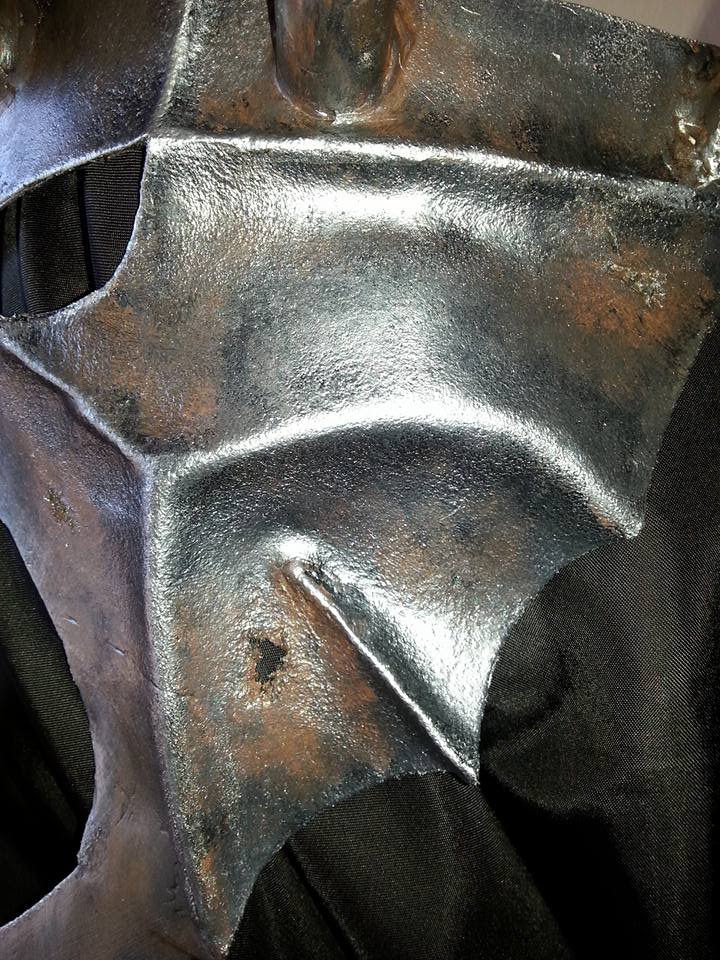 paint/rust spot detail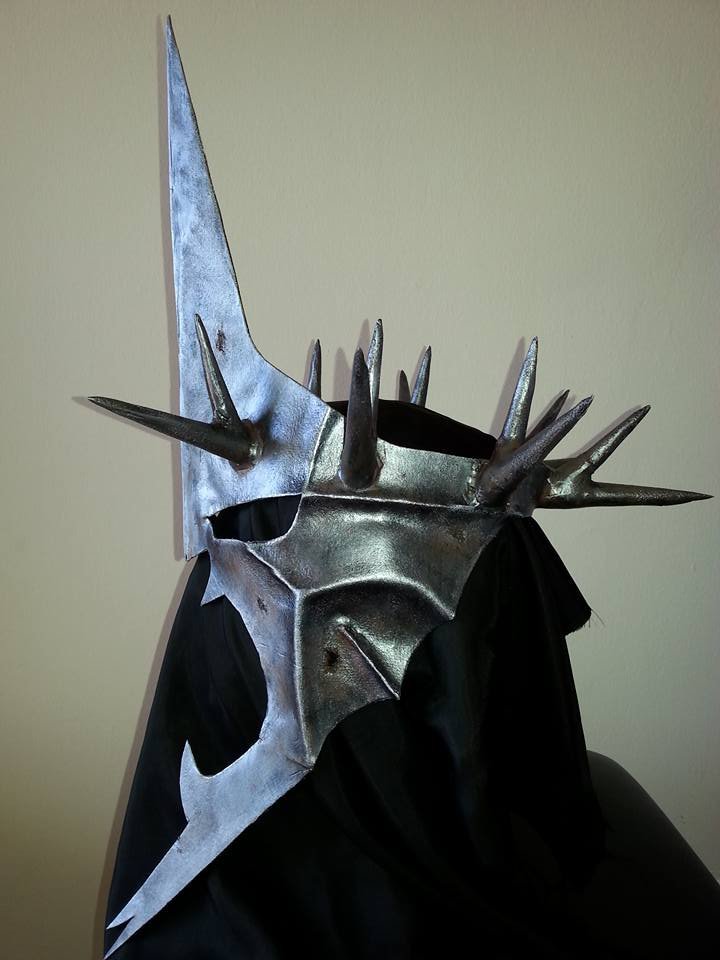 Helm of the Witch-king
I patterned this mask based off the movie version from "The Lord of the Rings: The Return of the King." The mask made of Wonderflex and spackling and is painted with acrylic paint. The portion of the mask that is in contact with the head is lined in black felt.