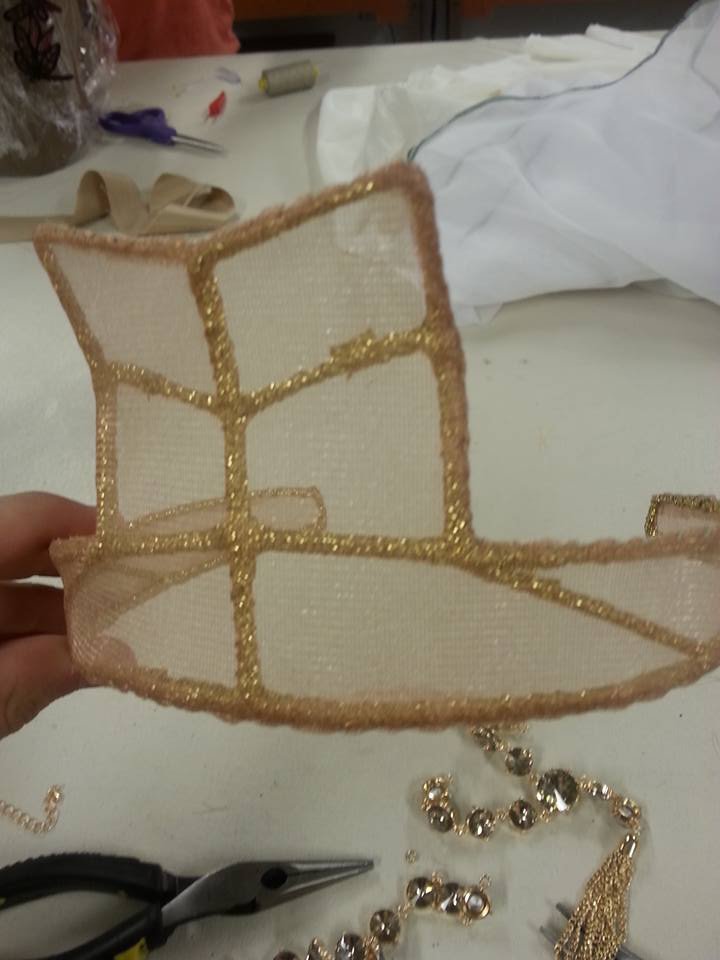 The tiara frames are constructed of 3 separate pieces of wire.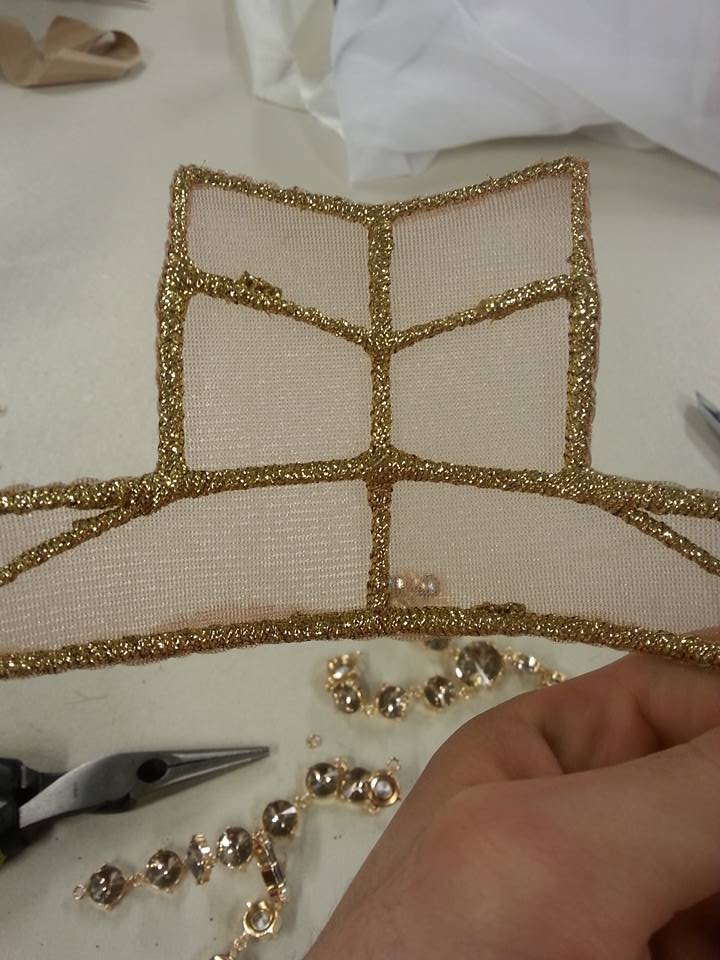 After wire was wrapped in gold, the outer surface was covered in panty hose material.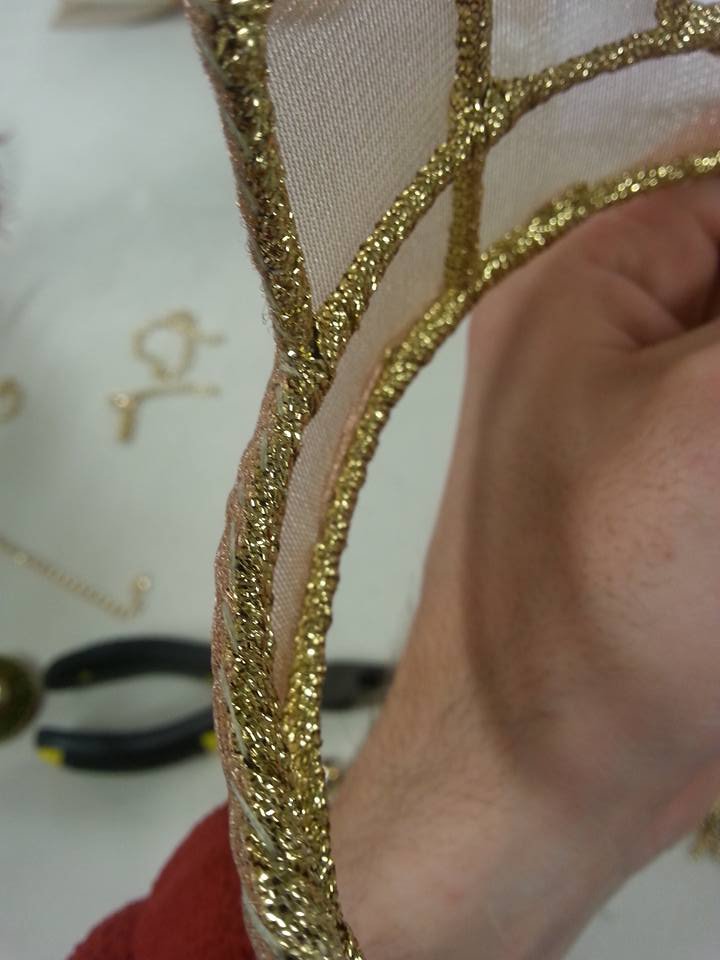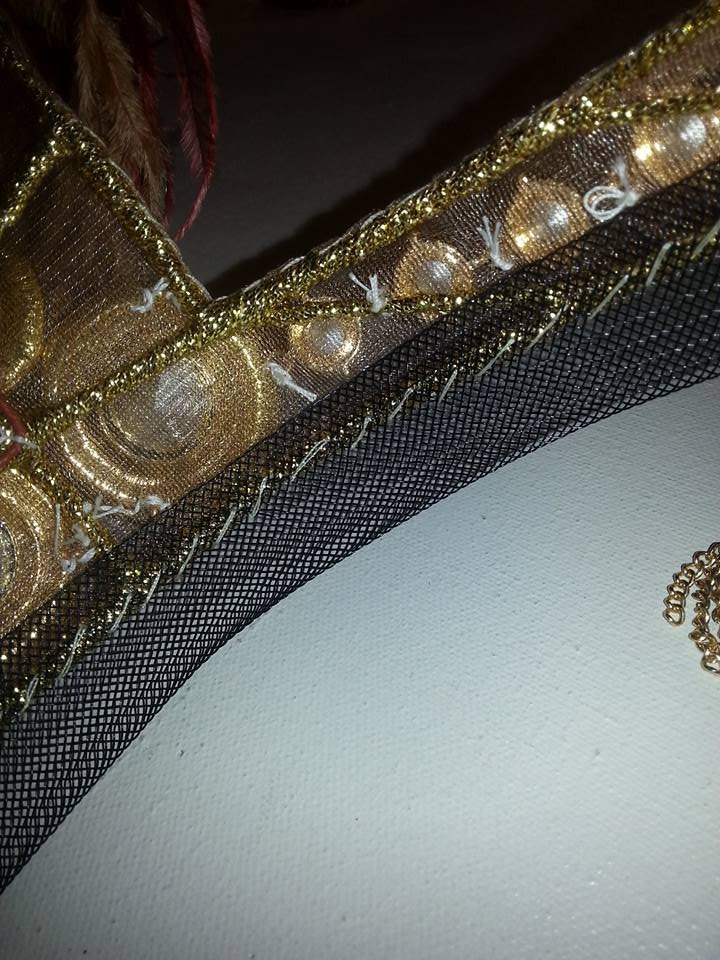 Once wired plumes and jewels were sewn to the frame, horsehair matching each actress's wig color was sewn to each tiara.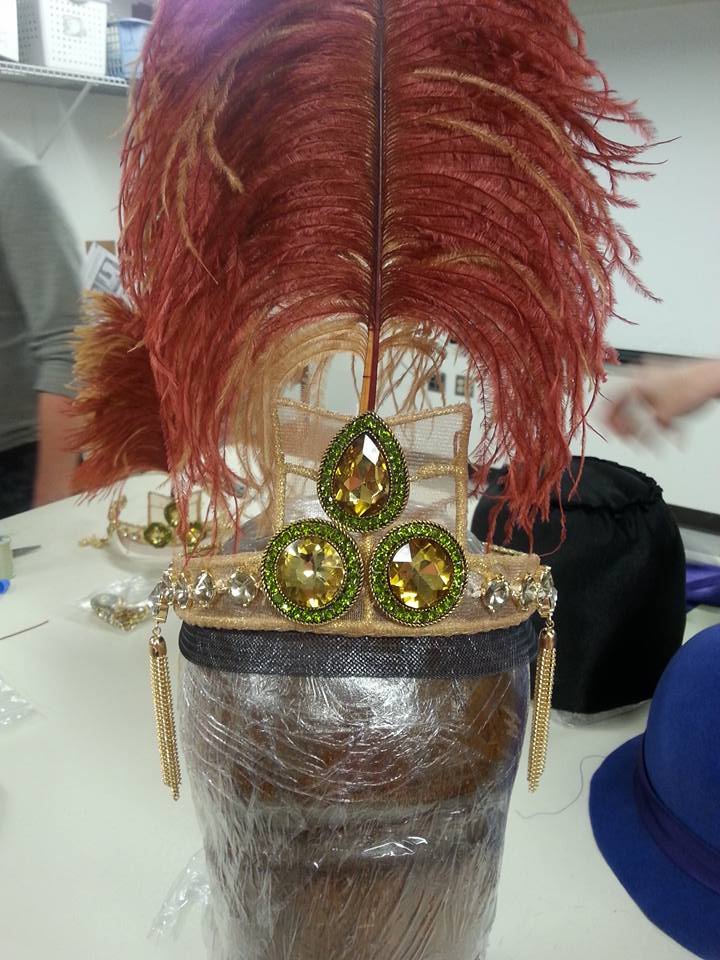 The plume consists of two red plumes sandwiching a dull gold plume. All three were wired to a piece of painted red wire, which was blanket-stitched the the center wire at center front.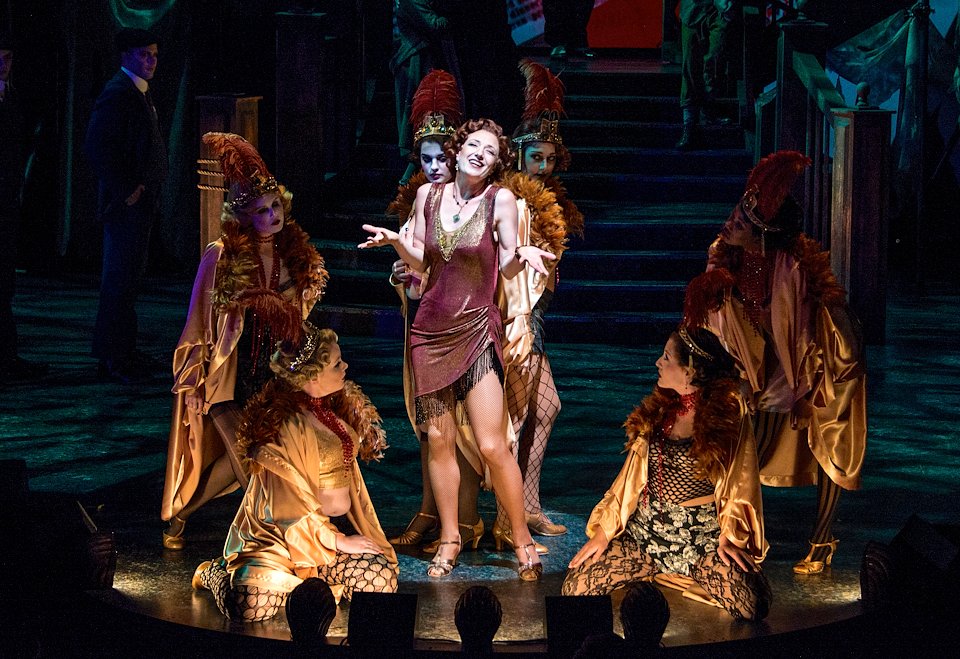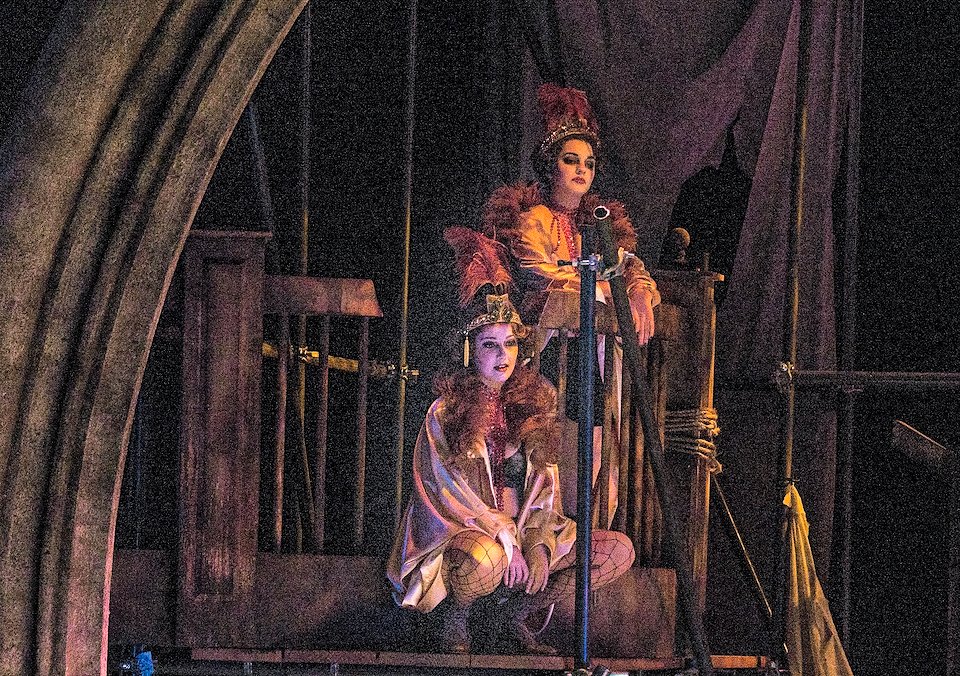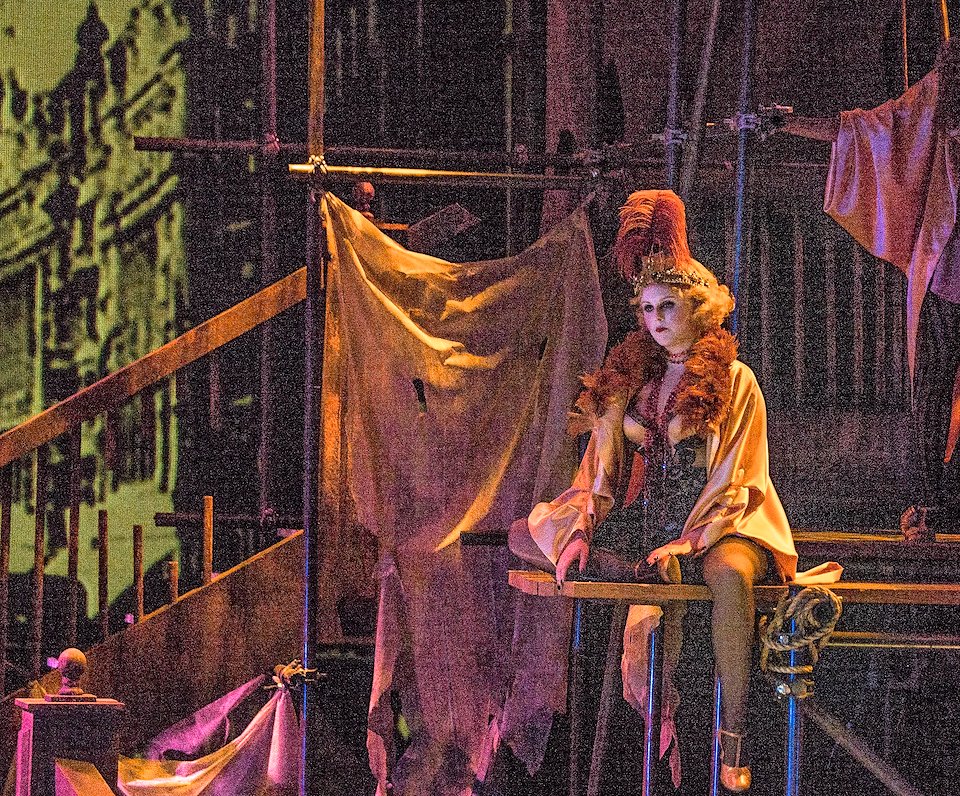 Tiaras: 20's Brothel
These tiaras were built for the Clarence Brown Theatre's production of "The Threepenny Opera," (directed by Cal Maclean) for Mac's whores. The production was set in a run-down 20's dinner theatre.