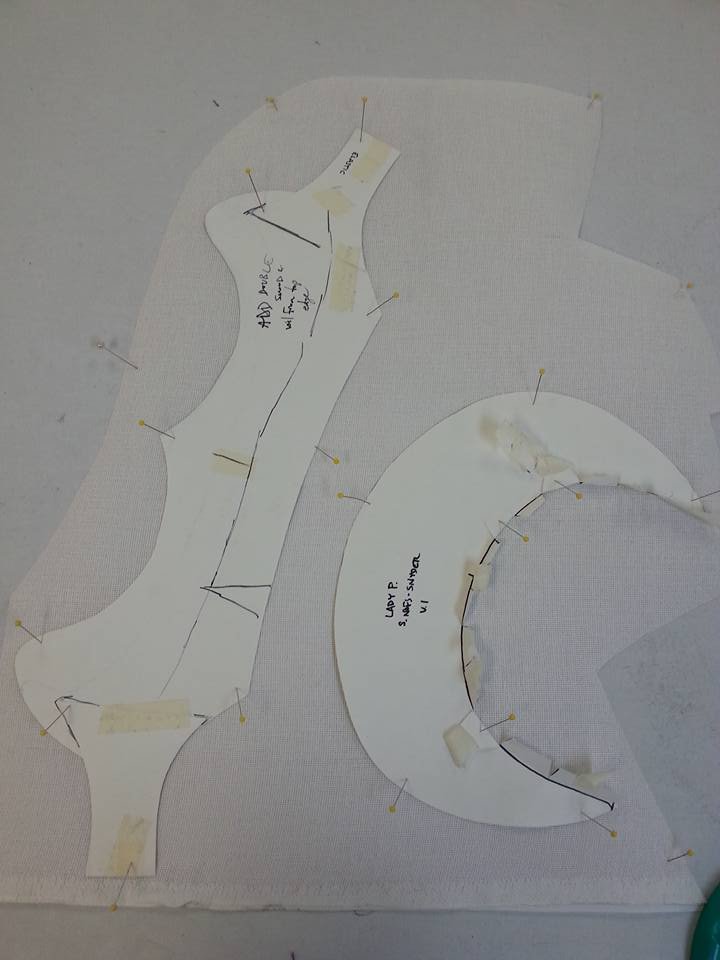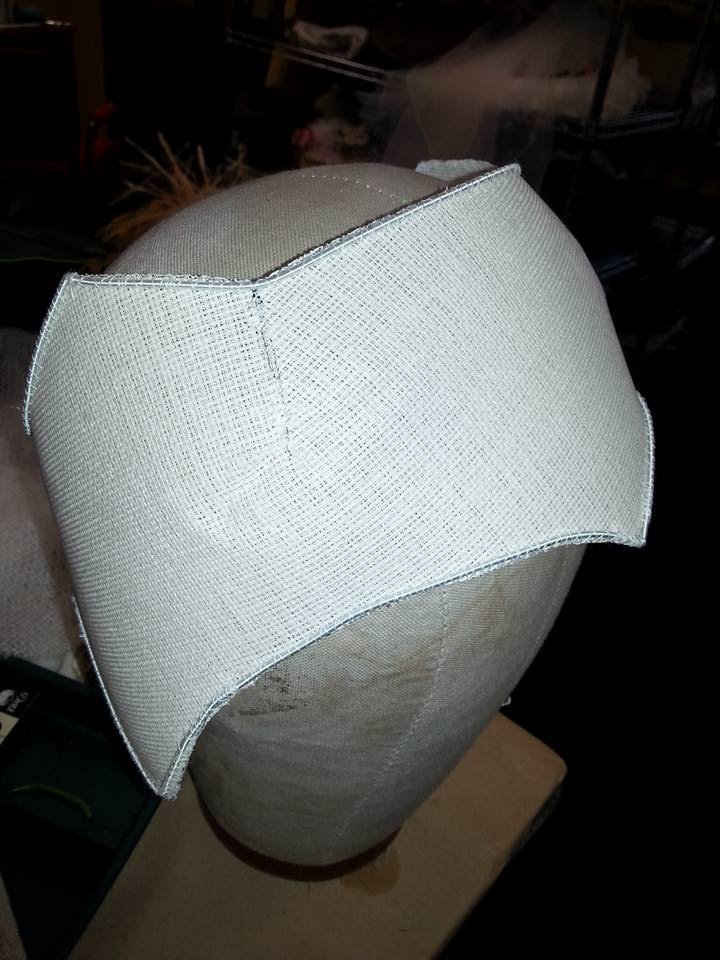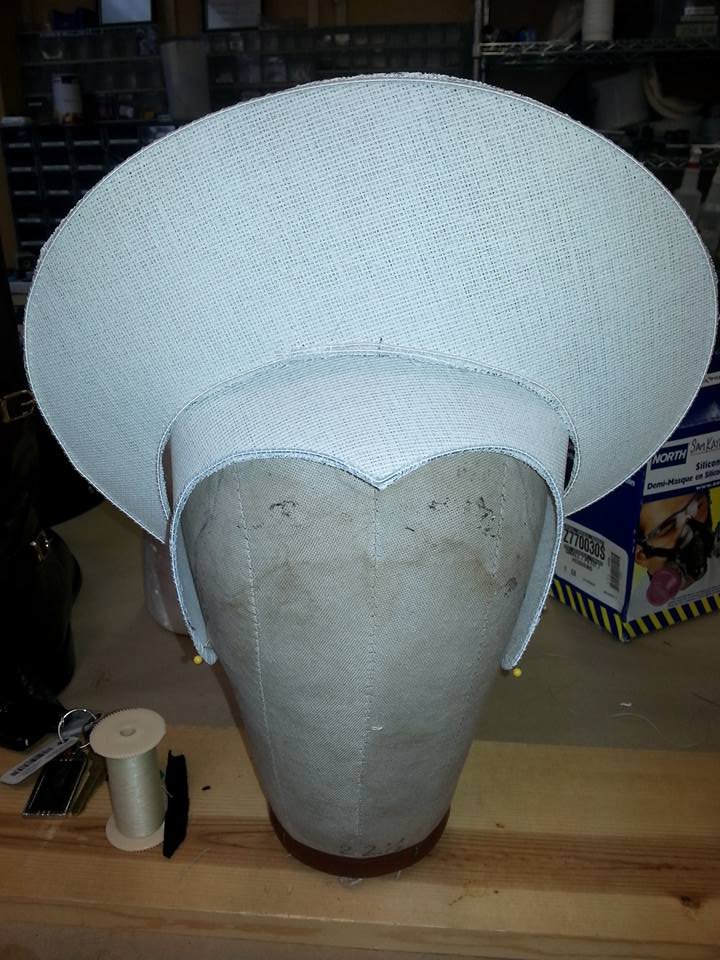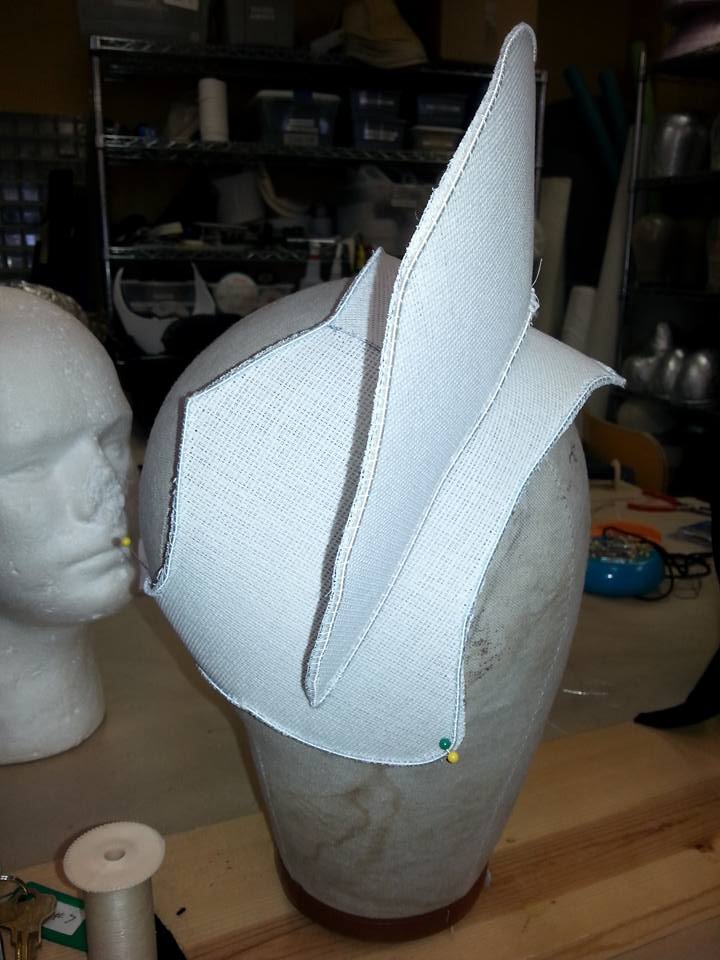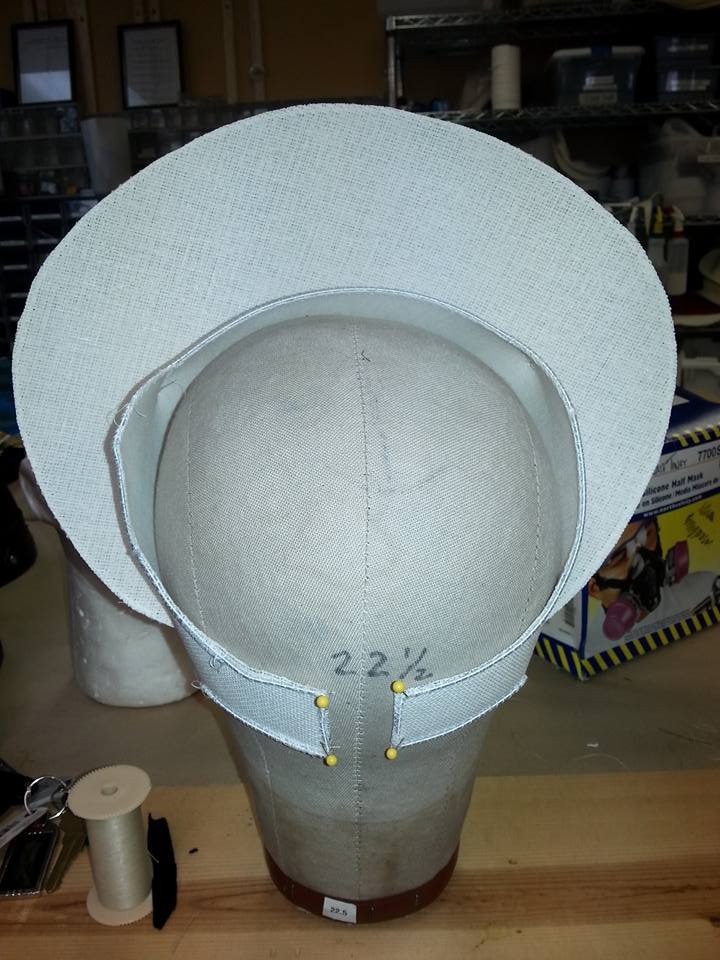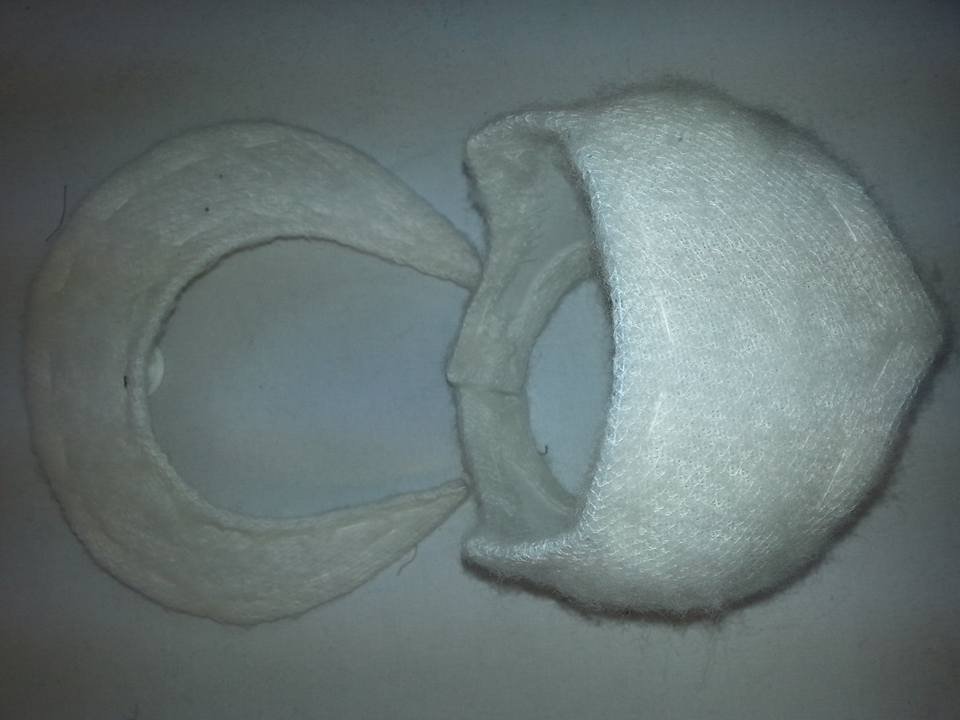 Both pieces were covered in ice wool.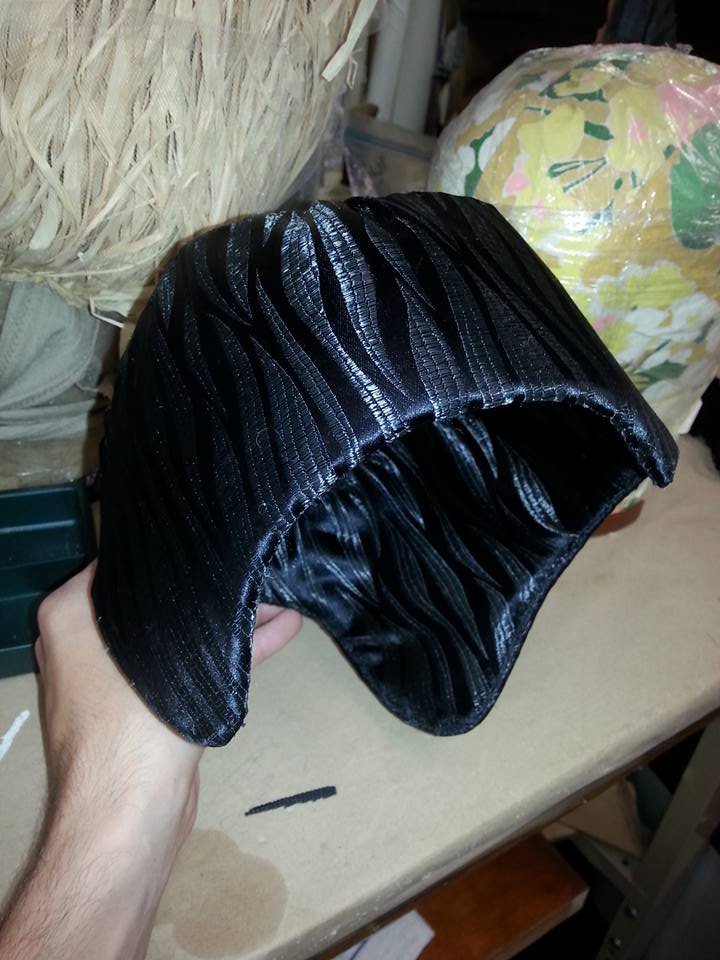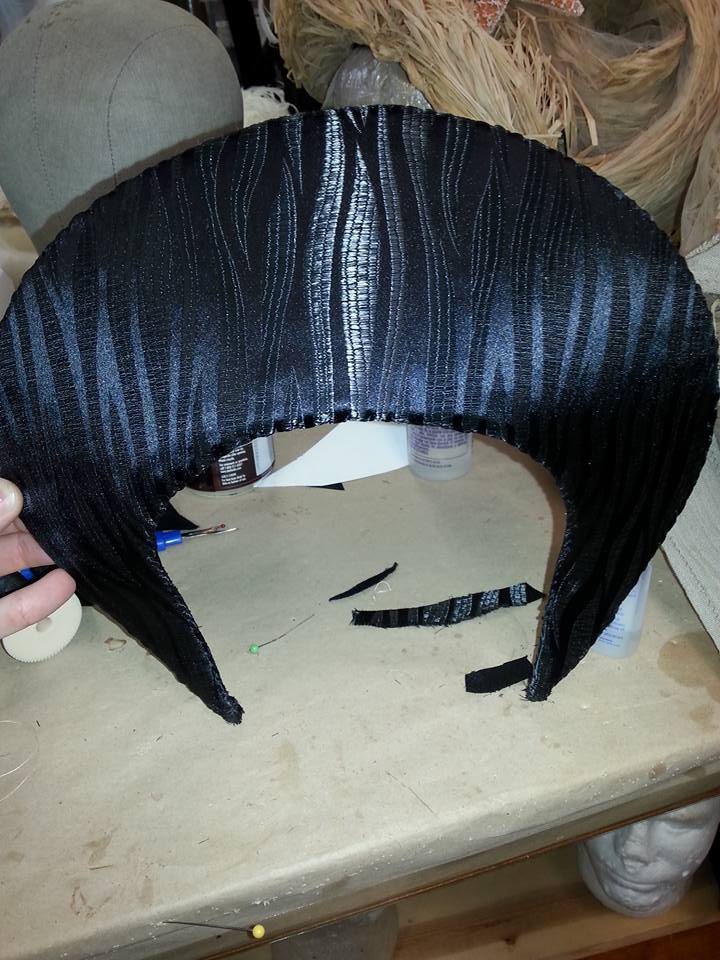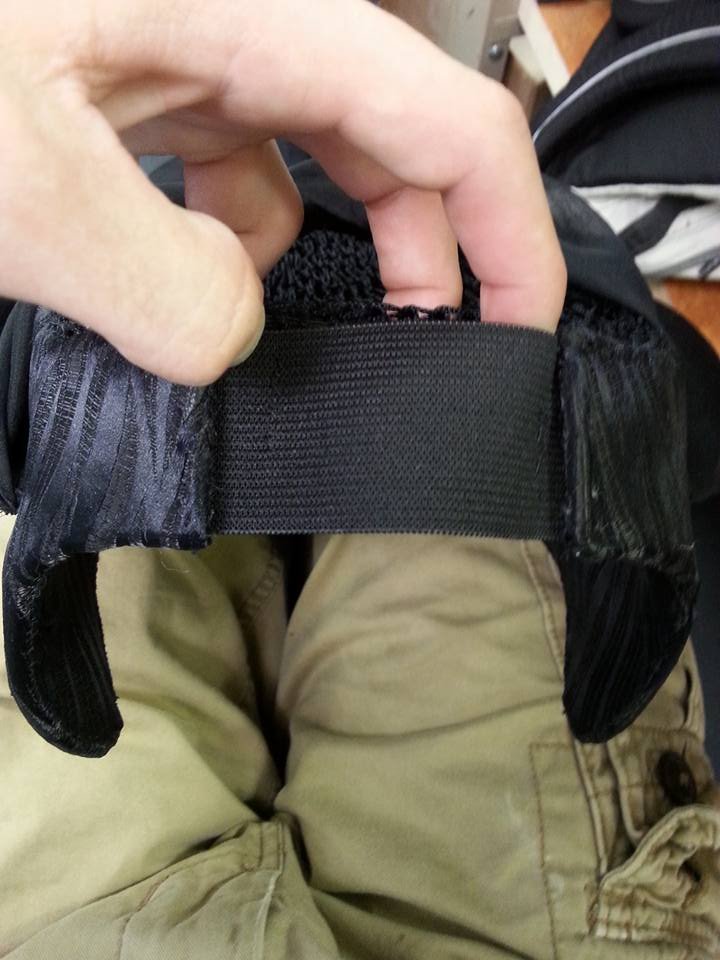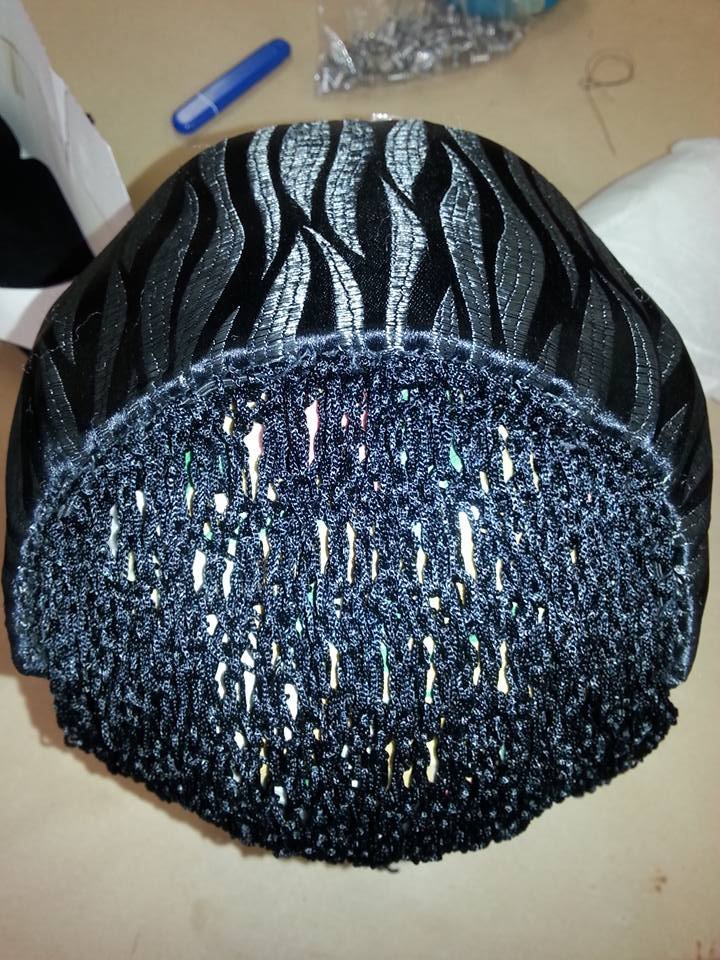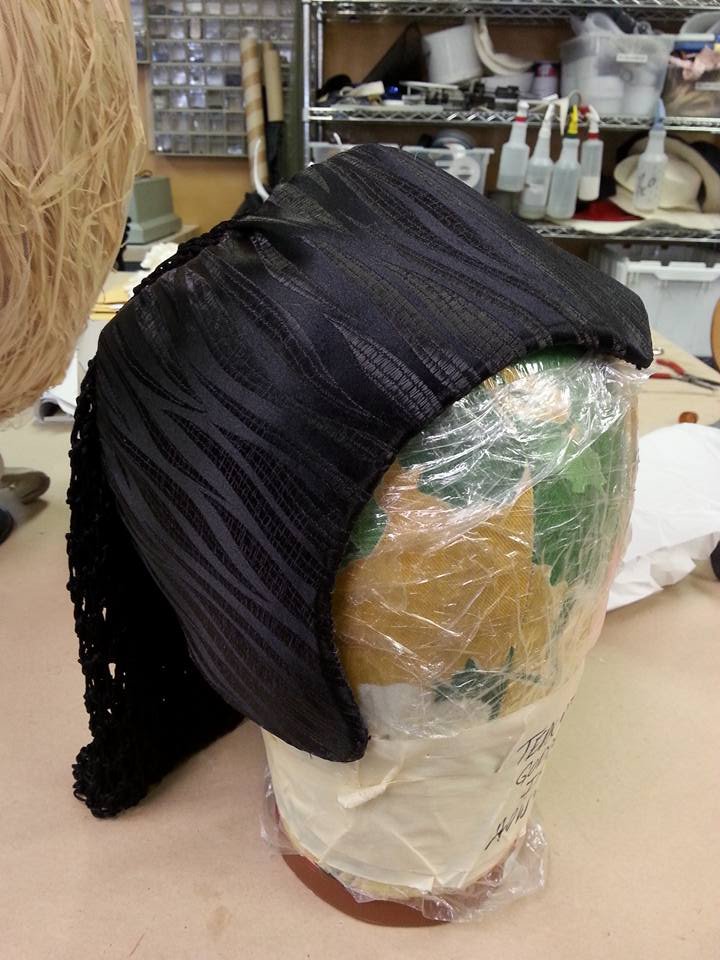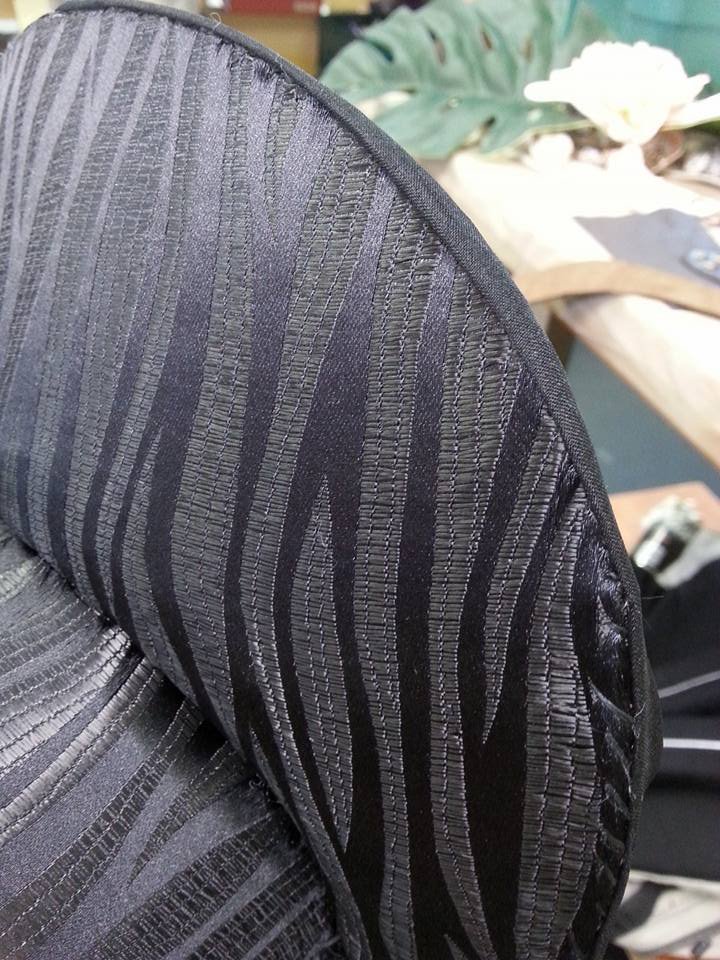 Detail of veil attachment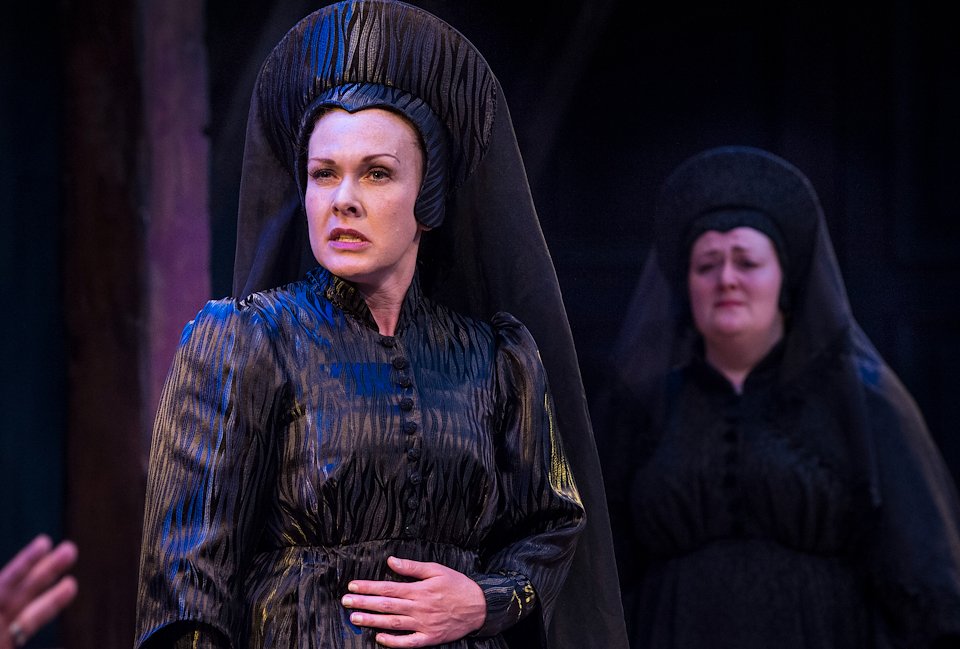 Saren Nofs-Snyder (left) as Lady Percy and Bree Murphy as Lady Northumberland in the Utah Shakespeare Festival's 2015 production of King Henry IV Part Two. (Photo by Karl Hugh. Copyright Utah Shakespeare Festival 2015.)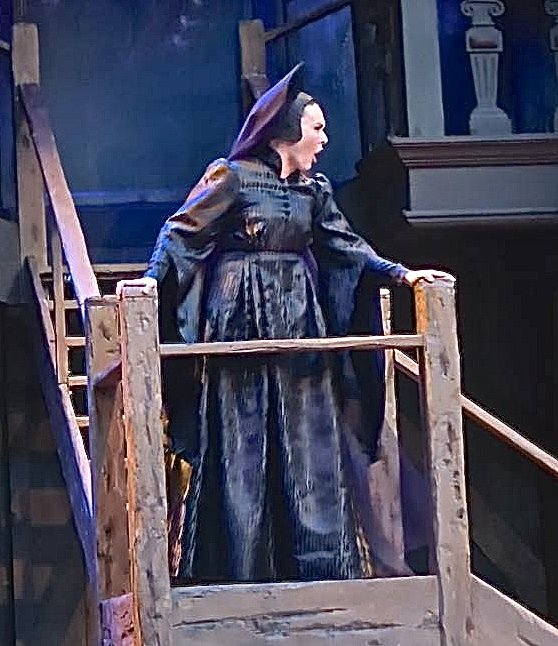 French Hood
This French hood was for Lady Percy (Saren Nofs-Snyder) in this production for her mourning attire. Both pieces of the hood are faced and lined with the same material. The base of the hood has two darts just above the temples; the depth of the darts lies behind the crest of the hood, so the forehead is smooth.