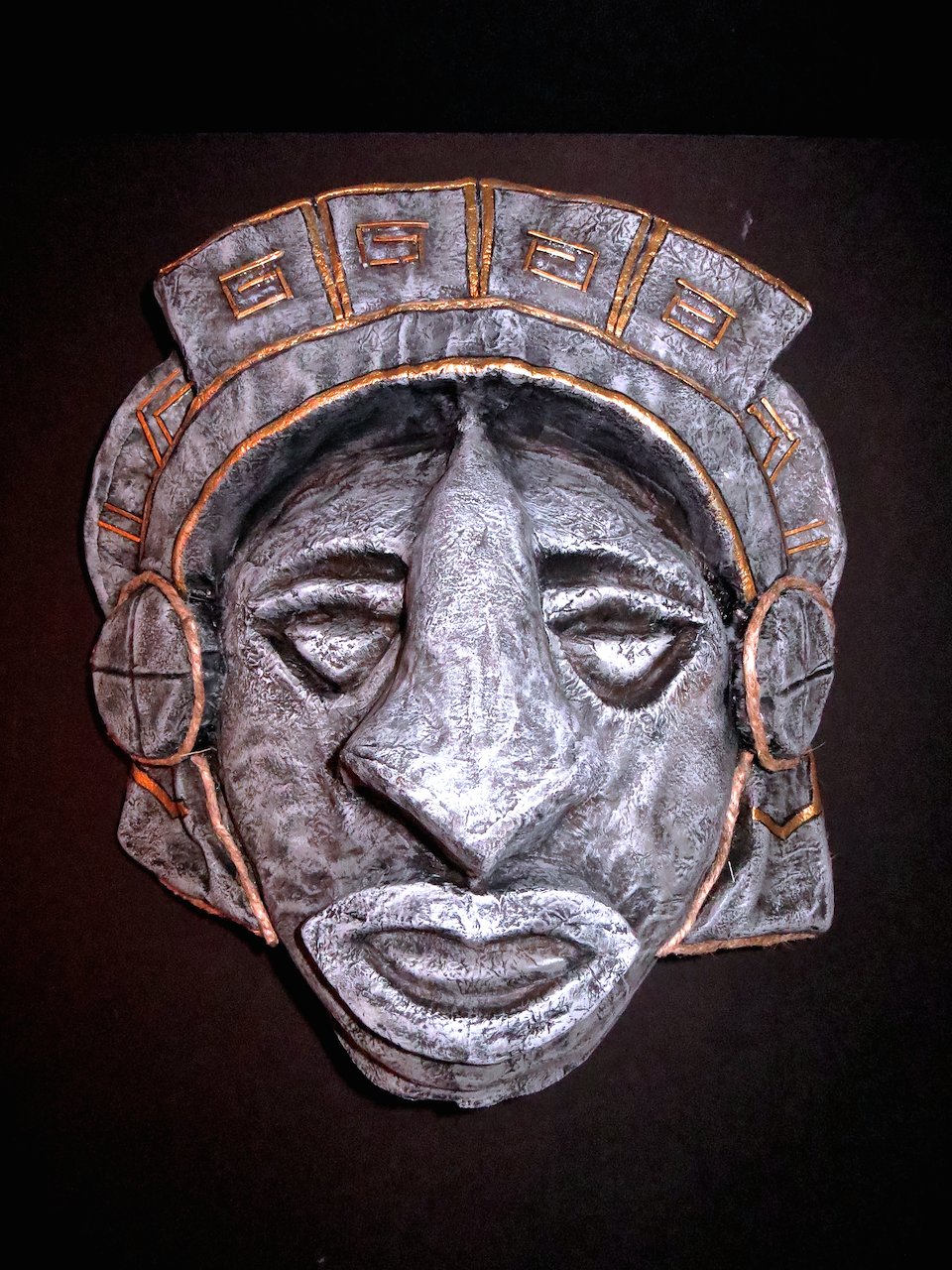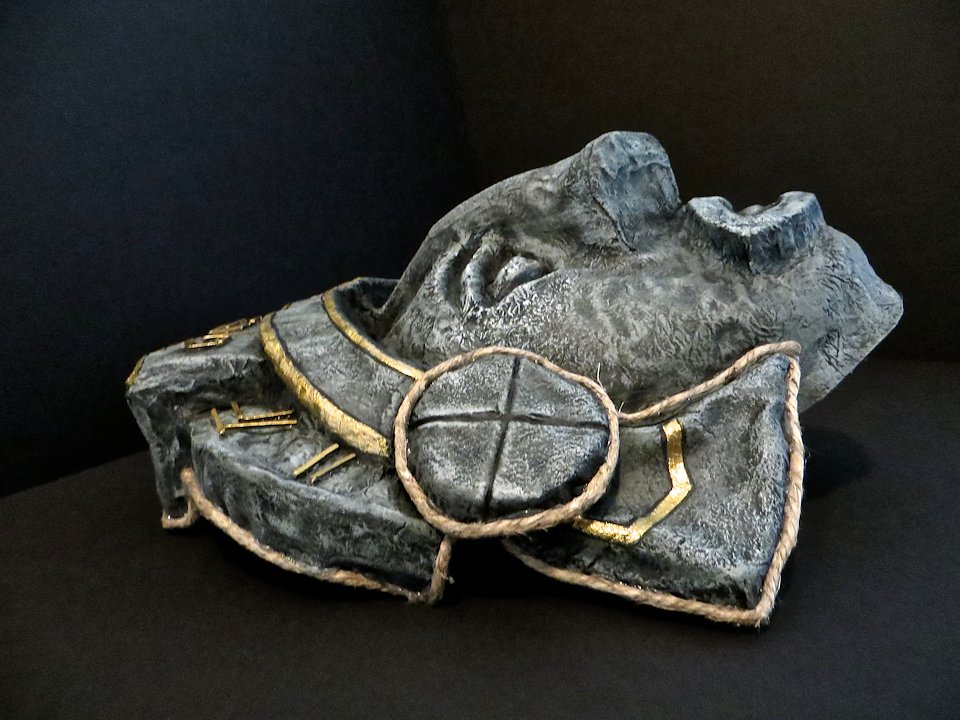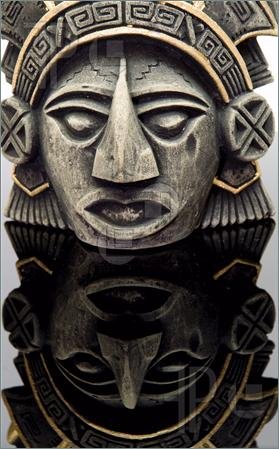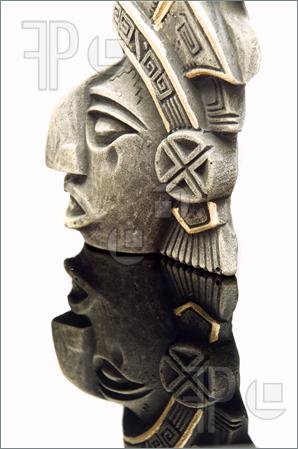 Mayan Wonderflex Mask
This mask was made with as much likeness to its inspiration as possible (minus the top portion). I wanted the mask to look like weathered stone and tried to capture the proportions that characterize this (any many) Mayan mask(s).
The mask is made of Wonderflex. I first sculpted a base out of clay (nearly 35 lbs), then patterned a 35-piece pattern out of muslin. the individual pieces were cut from Wonderflex and seamed together on top of the form using a heat gun. To smooth the seams, I used an ice pack to meld the seams together while they were still hot. The mask is painted entirely with acrylics applied as a series of dry brushed layers. The detail across the top is made of cut pieces of a piece of gold thrift store jewelry. The painted gold lines were lined with a very thin black line to give a raised appearance. The edge of the mask is protected by hemp rope.
| | |
| --- | --- |
| For | Mask Making: Marianne Custer |